Q. (Qing) Ye MSc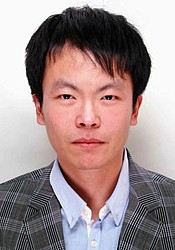 Rotterdam School of Management (RSM)
Erasmus University Rotterdam
ERIM PhD Candidate
Field:
Logistics & Information Systems
Affiliated since 2017
PhD Track A Hundred Flowers Blossom: The Emergence of IoT Platforms and Ecosystems in Industry 4.0
Platforms and ecosystems are gaining tractions from both the business and the academic world. However, the theoretical development fails to catch up with the phenomenal blossom of platforms and ecosystems across sectors and all over the world. This set of three studies as a PhD project aims to contribute to our understanding of this specific phenomenon. The first two studies look at firms' positioning and repositioning strategies, one of the central tenets in strategic management, in their current industry architecture and market space, respectively. While the first study unpacks the black box of ecosystem strategies and examines how firms instrumentally use platforms and ecosystems to gain an architectural advantage, the second study elevates to the populational perspective and shows how blending the theory of ecosystem into the institutional theory and organizational ecology can help us better understand the emergence of specialist platforms and how they can jointly compete with generalists. In our last study we plunge into the underlying process of platform evolution and unveil the strategic choices the firms need to make in response to the legitimacy challenges in transition from internal to external platforms. These studies, inquiring into different spaces and over time, will advance the theoretical development in this field.
This proposal starts with a literature review on the theory of ecosystem, discussing topics such as the definition of business ecosystem, the platform ecosystem, ecosystem participants, ecosystem strategy, and ecosystem governance & leadership. The paper then delves a bit into the context: the fourth industrial revolution (a.k.a. Industry 4.0) and the emergence of platforms and ecosystems. After setting the scene, we propose a set of three studies on platforms and ecosystems, followed by a brief exploration of potential methodologies and publication outlets. The final section touches upon a tentative (and optimistic) schedule for this PhD project.
Keywords

Platforms, Ecosystems, Industry 4.0, Internet of Things, Industry Architecture, Legitimacy, Organizational Ecology, Resource Partitioning, Identity/Logic Shift, Strategic Choice

Time frame

2017 -
---
Address
Visiting address
Office: Mandeville Building T09-47
Burgemeester Oudlaan 50
3062 PA Rotterdam
Postal address
Postbus 1738
3000 DR Rotterdam
Netherlands