R. (Robert) Suurmond MSc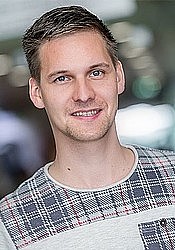 Rotterdam School of Management (RSM)
Erasmus University Rotterdam
ERIM PhD Candidate
Field:
Logistics & Information Systems
Affiliated since 2014
Robert Suurmond is a PhD candidate at the Department of Technology and Operations Management. His research focusses on how innovation is achieved in the context of supply (network) collaborations, for both products and services. For example, how do buyer-supplier-customer service triads form and function? Or what is the effect of supplier involvement in new product development? Furthermore, Robert is well-equiped in both qualitative and quantitative research methodology. He is the co-developer of a free and simple tool for meta-analysis (Meta-Essentials, see publications below).
Robert obtained an MSc in Supply Chain Management and an BSc in Business Administration from Erasmus University Rotterdam. 
---
PhD Track In Pursuit of Supplier Knowledge: Leveraging capabilities and dividing responsibilities in product and service contexts
In this dissertation, I study the integration of supplier knowledge through the lenses of dynamic capabilities and the division of responsibilities in the contexts of products and services. In Chapter 2, I provide a meta-analysis of the effects of supplier involvement on New Product Development performance, in order to resolve prior inconclusive and mixed findings. I therefore reconceptualize supplier involvement as two distinct practices to leverage absorptive and connective capacities for external knowledge integration and provide detailed results. I conduct further research on supplier knowledge integration in the context of business-to-business services. In Chapter 3, I develop a taxonomy of quality in outsourced business services based on a qualitative comparative analysis of outsourced facility services, such as cleaning. I show that different organizations reach high levels of service performance in distinct ways, depending on varying combinations of relational, structural, and service-specific conditions. In Chapter 4, I explore services in triadic buyer-supplier-customer outsourcing arrangements using a multiple-case study of services at Dutch universities, such as print services. I show that the design and operation of services and service systems revolves around the complex interplay of members' roles and responsibilities and a set of distinctive service capabilities. In combination, this research provides important theoretical advances on the capabilities and responsibilities to manage the integration of supplier knowledge with the buyer's product and service development or sourcing processes. In an era of increasingly networked organizations, the findings provide distinct practical recommendations for buying organizations that pursue supplier knowledge.
Keywords

Purchasing and Supply Management; Innovation; Knowledge Integration; Supplier; Capabilities; Services;

Time frame

2014 -
Work in Progress
R. Suurmond, J.Y.F. Wynstra & J. Dul (2018). The sense and non-sense of (early) supplier involvement in NPD: a meta-analysis. In Proceedings of the 27th IPSERA Annual Meeting
Recognitions (2)
Organization Memberships (2)
European Operations Management Association

Member

International Purchasing and Supply Education and Research Association

Member
Event (1)
PhD Defence
As: Contact, Speaker
---
Address
Visiting address
Office: Mandeville Building T09-47
Burgemeester Oudlaan 50
3062 PA Rotterdam
Postal address
Postbus 1738
3000 DR Rotterdam
Netherlands