T. (Thomas) Breugem MSc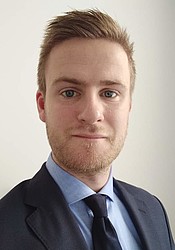 Erasmus School of Economics (ESE)
Erasmus University Rotterdam
ERIM PhD Candidate
Field:
Logistics & Information Systems
Affiliated since 2015
PhD Track Railway Crew Planning
In this project we will focus on one of the major parts of the planning process at Netherlands Railways (abbreviated NS). Crew planning can be decomposed into crew scheduling and crew rostering. Both these problems are well studied in the OR literature.
In this research we want to set a next step towards a fully integrated approach. That is, we want to construct the rosters directly from the set of tasks. This can lead to substantial cost decreases for NS. Fur- thermore, it is a true challenge from a scientific point of view. One of the main reasons for this is that the planning problems at NS are huge compared to e.g., planning at a typical airline company. This implies we will need to develop state of the art solution methods. In this proposal we discuss some ideas for such methods in detail.
Keywords

crew planning, crew rostering, crew scheduling, railway optimization, large scale integer programming, Netherlands Railways.

Time frame

2015 -
Event (1)
Research Seminar
As: Speaker
---
Address
Visiting address
Office: ET-14
Burgemeester Oudlaan 50
3062 PA Rotterdam
Postal address
Postbus 1738
3000 DR Rotterdam
Netherlands