T. (Tim) Lamballais Tessensohn MSc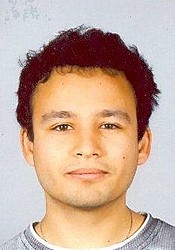 Rotterdam School of Management (RSM)
Erasmus University Rotterdam
ERIM PhD Candidate
Field:
Logistics & Information Systems
Affiliated since 2012
Tim Lamballais is a PhD candidate at Rotterdam School of Management. He graduated cum laude in the master program Econometrics and Management Science with a specialization in Operations Research and Quantitative Logistics. Before his graduation he worked for two years as a research assistant in the field of Entrepreneurship at the department of Applied Economics, where he conducted research on the relationship between the business cycle and entrepreneurship. Currently his research focusses on the Stochastic Modelling of Material Handling Systems.
---
PhD Track Mobile Fulfillment Systems
Mobile fulfillment systems are a new form of automation that hold great promise for warehouses and distribution centers. As a revolutionary material handling technology that fundamentally differs from previous systems, mobile fulfillment is interesting for warehouse managers since it can greatly increase picking efficiency.
Furthermore, mobile fulfillment offers a rich area for scientific exploration in Operations Research as mutually dependent automated decision problems have to be solved in a dynamic environment. Research in mobile fulfillment will be
valuable to managers by providing strategic insights into the relationship between design configuration, operating policies, and operational and serviceperformance. Such fundamental insights can be used to build optimal designs and
policies.




Keywords

warehousing; robots; mobile fulfillment; kiva; semi-open queueing network; material handling

Time frame

2012 -
Event (1)
Research Seminar
As: Speaker
---
Address
Visiting address
Office: Mandeville Building T09-48
Burgemeester Oudlaan 50
3062 PA Rotterdam
Postal address
Postbus 1738
3000 DR Rotterdam
Netherlands