Y.K. (Yik Kiu (Plato)) Leung MSc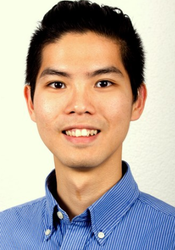 Erasmus School of Economics (ESE)
Erasmus University Rotterdam
ERIM PhD Candidate
Field:
Strategy & Entrepreneurship
Affiliated since 2015
PhD Track Entrepreneurship and mental health
Mental health is an important topic for entrepreneurial research and practice. During my PhD trajectory, I would like to advance current understanding of entrepreneurship by conducting four research projects through the lens of psychology. These include the relationship between psychiatric symptoms and entrepreneurship, the relationship between narcissism and entrepreneurial activities, the work-life interaction of entrepreneurs, and the possibility of applying neurophysiological techniques to entrepreneurial studies.
Keywords

Neuroeconomics, sub-clinical psychiatric symptoms, resting state EEG, entrepreneurial activities, narcissism, work-family conflict

Time frame

2015 -
Work in Progress
Y.K. Leung, J. Mukerjee & A.R. Thurik (2020). The role of family support on work-family balance and subjective well-being of SME owners. Journal of Small Business Management .
---
Address
Visiting address
Office: N Building N4-04
Burgemeester Oudlaan 50
3062 PA Rotterdam
Postal address
Postbus 1738
3000 DR Rotterdam
Netherlands