Z. (Zahra) Mobini Dehkordi MSc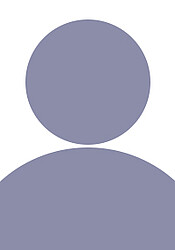 Erasmus School of Economics (ESE)
Erasmus University Rotterdam
ERIM PhD Candidate
Field:
Logistics & Information Systems
Affiliated since 2012
PhD Track Improving Supply Chain Performance through Coordination Mechanisms
Decentralized supply chain systems in which members make decisions solely based on their own local perspectives often experience expensive inefficiencies. In fact, a locally optimal decision by one supply chain member can disadvantage another member or even the whole supply chain system. Accordingly, it is in the interest of the system as a whole to align and coordinate the decisions and activities of members in order to improve overall supply chain performance. While various models have been developed to address the issue of cooperation in different supply chain settings, there is scant literature considering this problem in systems with non-stationary demand and cost parameters over a discrete and finite time horizon. The proposed research aims to increase the efficiency of supply chain systems in such settings by designing effective and easily implementable coordination mechanisms. With the assumption of asymmetric information, design and analysis of mechanisms in which explicit cooperation among supply chain members is not possible are of particular interest.
Keywords

supply chain, coordination mechanisms, lot-sizing, asymmetric information

Time frame

2012 -
Event (1)
Research Seminar
As: Speaker
---
Address
Visiting address
Office: Tinbergen Building H07-32
Burgemeester Oudlaan 50
3062 PA Rotterdam
Postal address
Postbus 1738
3000 DR Rotterdam
Netherlands