Z. (Zhaowen) Qian MSc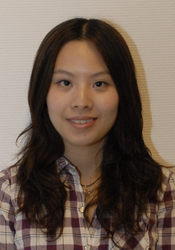 Erasmus School of Economics (ESE)
Erasmus University Rotterdam
ERIM PhD Candidate
Field:
Finance & Accounting
Affiliated since 2010
PhD Track International Financial Integration and Portfolio Diversification in Fixed Income Markets
This research project focuses on the financial integration and portfolio diversification strategies in the fixed-income market. Research about fixed-income markets is relatively scarce because the bond data is not as easily available as equity data. By hand-collecting a unique and comprehensive dataset of corporate Euro-bonds, my research project plans to provide new evidence about financial integration and portfolio management in the fixed-income market. The methods I utilize in the project are mainly inspired from equity research but have not applied to fixed-income market yet. By adjusting and applying them in the context of bond market, I am going to examine the applicability of these methods in the fixed-income market. My research project also aims to investigate the influences of the recent financial crisis on the financial integration and relative benefits of country-based versus industry-based strategies. Furthermore, in the later stage of the research project, I also plan to extend my analysis by including countries like US and investigating contagion issues which will influence asset returns, financial integration and portfolio strategies. However, in this research proposal, I will mainly focus on the first working paper which applies time-varying betas to analyze the country- versus industry- based portfolio strategies.
Keywords

fixed-income market; financial integration; portfolio management

Time frame

2012 -
Event (1)
PhD Defence
As: Speaker, Coordinator
---
Address
Visiting address
Office: Tinbergen Building H08-32
Burgemeester Oudlaan 50
3062 PA Rotterdam
Postal address
Postbus 1738
3000 DR Rotterdam
Netherlands