ERIM students Yalçin and Chung awarded for exceptional performance
---

During the opening of the Academic Year, Erasmus University Rotterdam paid tribute to the exceptional performance of a number of its academics, students and employees. Amongst other prizes <link people>Gizem Yalçin, graduated research master student at ERIM, received the Prof. Bruins Prize and <link people yuk-shouw-chung>Brian Chung, PhD student at ERIM, the Prof. H.W. Lambers Prize.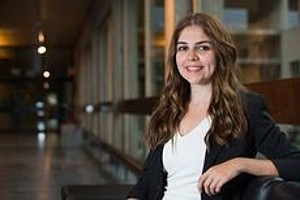 The Professor G. W. J. Bruins Prize is intended for research master students who excel in terms of their academic performance and research qualities. This year's winner is Gizem Yalçin from ERIM.
As a participant in ERIM's Research Master in Business and Management, department Marketing Management of RSM, Gizem Yalçin recently graduated cum laude. The jury is impressed by her excellent study results, her research qualities and extracurricular activities. There is also great appreciation for the way in which she uses her knowledge to tackle inequality, her positivity and her perseverance. 'I'm extremely honoured to receive this award. My department and I are especially thrilled, as I'm apparently the first person from the Rotterdam School of Management to be selected. Not to mention, Erasmus University has one of the best research master programmes and I strongly believe each nominee did an amazing job,' says Gizem. Despite offers from other (international) universities, she has chosen to start a PhD in the field of Marketing at ERIM.
Professor H.W. Lambers Prize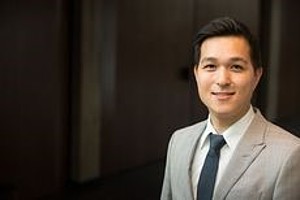 The Professor H.W. Lambers Prize is presented every year to an outstanding student with two master degrees. This year, two candidates achieved exceptional results. One of them is Brian Chung. Brian Chung graduated from Erasmus School of Economics in 2015 with three Master specialisations, two of which cum laude. His combination of the research fields finance and marketing is also very interesting. Too little research has been done in this. 'My research in the automotive industry combines insights from behavioural economics, marketing and quantitative finance. With the rise of electric vehicles, I aim to make a societal impact by doing phenomenal scientific research in this area,' Brian explains. Brian Chung shows perseverance and believes in his vision. Currently, he is a PhD student at ERIM, department Business Economics of Erasmus School of Economics. He would like to do research in the USA and follow more courses abroad. The Harvard Summer School in Behavioural Economics is very high on his list of priorities. The Professor H. W. Lambers Prize will help him achieve his objectives.