Paper by Patrick Verwijmeren wins 2018 Best Paper Award in Investments at FMA Annual Meeting
---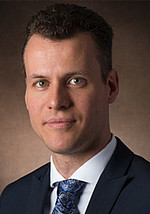 After a study of almost 2 million art auction sales in 45 countries between 1970 and 2016, Patrick Verwijmeren and his co-authors (Renee B. Adams, Roman Kräussl and Marco A. Navone), revealed that works by women artists attract prices that are nearly 42% lower than those for works by men, on average. Even when auction results for "stars" like Picasso were removed there was still a large discount, the researchers found. According to the authors the results disclose the struggle and cultural bias facing female artists in getting recognition and true compensation for their work.
---
More information
For more information about the research of Patrick Verwijmeren you can look at this ESE-newsitem.
Download the entire paper 'Is Gender in the Eye of the Beholder? Identifying Cultural Attitudes With Art Auction Prices'.