Inaugural address: Vardit Landsman-Schwartz
---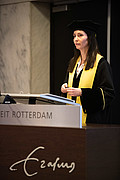 About the Inaugural Address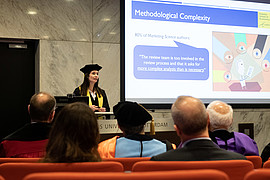 Over the past decades we have witnessed an increasing divide between academic research in quantitative marketing and practice. In this address I review potential sources leading to this increased divide as well as solutions that have been suggested in the literature to bridge academics and practitioners. Many of the reasons leading to the divide are structurally inherent in the way academic institutions operate. However, the solutions I review involve both academic institutions and individual researchers aiming to increase the impact of their research on practitioners.
About Vardit Landsman-Schwartz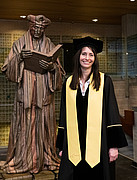 Vardit Landsman is a Professor of Quantitative Marketing Strategy at the Erasmus School of Economics, Department of Business Economics. She has a Ph.D. in Marketing, an MSc with honors in Operations and Decision Research, and a bachelor degree in Economics and Management, from Tel Aviv University. Before obtaining her Ph.D. she worked as a consultant in a strategy and marketing consulting firm, and as head of a data-base and customer research team in a big Israeli bank. Her research interests are in consumer and firm choices, and particularly the analysis of choice processes within new markets.
Photos: Michelle Muss