I WILL Award 2020 – Apply now and win €15,000
---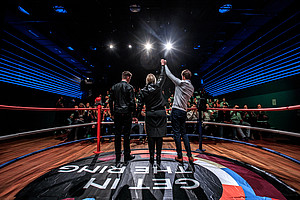 Do you have a big plan that represents WILLPOWER, AMBITION and the desire to be a force for positive change? Is it already in its starting stages and does it have the power to inspire others? Then join the I WILL Award 2020 for a chance to win € 15,000 to put your plan into action!
The I WILL Award has been brought to life to recognise and honour ambition. People that have a clear idea of being a force for positive change in the world and that want to inspire people, can apply. The best ideas will face each other in the ring during the official event. The I WILL get in the ring event takes place on Thursday March 19th 2020.
The deadline for application is Sunday January 19th 2020. See the link below for more information.