IPSERA 2011 Doctoral workshop
---
The annual IPSERA (International Purchasing and Supply Education and Research Association) conference was organised in Maastricht this year. For the third time in a row, Erik van Raaij organised the doctoral workshop. Fourteen PhD students from nine different countries attended this workshop on the 10th of April 2011. Participating students had the opportunity to present their research proposals, which led to interesting discussions with experienced faculty and with their peers. The faculty this year consisted of Alessandro Ancarani, Ken Boyer, Stefano Ronchi, Asta Salmi, Martin Wetzels, and George Zsidisin.
The focus of the workshop is on methodological issues. The main objectives of the workshop were to assist PhD students in builidng an international network of fellow PhD students and renowned faculty, and to assit PhD students in developing and improving their research projects.
Next year the conference will be held in Napels (Italy). Please contact Erik van Raaij in case you are interested to attend this workshop in 2012.
More information about IPSERA: www.ipsera.com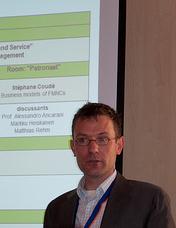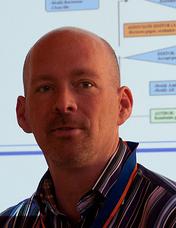 Erik van Raaij Ken Boyer (Keynote speaker)