NEVI seminar on Performance-based contracting in service triads
---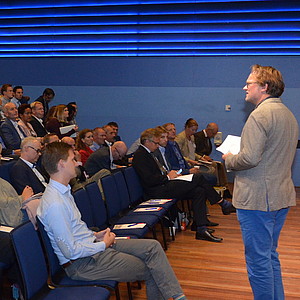 On September the 8th the Service triads research group organised a seminar on performance-based contracting in collaboration with the NEVI. During this seminar research findings were presented to about 100 practitioners from a diverse set of industries. The following topics were discussed:
Finn Wynstra: Types and applications
Gerrit Rooks: Choices made in designing performance-based contracts
Wendy van der Valk: Contract management
Fabian Nullmeier: Roles fulfilled by the contract management department
Arjan van Weele: Putting PBCs into perspective: the Fyra case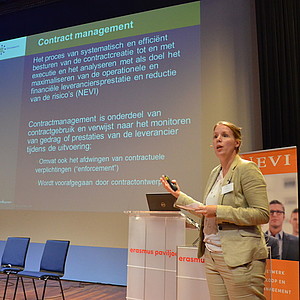 The session was concluded with a lively discussion on the use of performance-based contracting in practice and associated challenges. The slides presented during the seminar can be accessed by clicking here.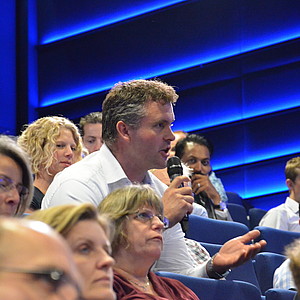 As a token of appreciation for the NEVI's continued support the research team compiled a booklet that discusses all research findings in detail. The booklet 'Prestatiecontracten in dienstentriades: sturen op resultaat vanaf de zijlijn' is available on the NEVI website as an eBook. It can be accessed by clicking here.