Erik M. van Raaij accepted the appointment of endowed professor of Purchasing & Supply Management in Healthcare.
---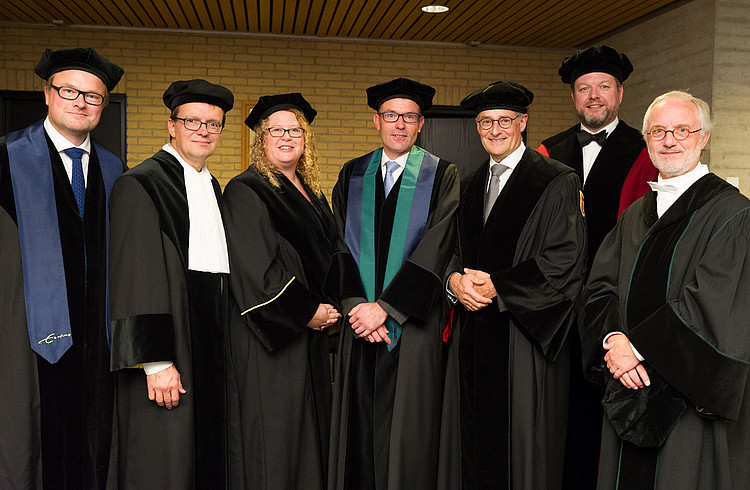 On October 14, 2016 Professor Erik van Raaij delivered his inaugural address at the occasion of accepting the appointment of endowed professor of Purchasing & Supply Management in Healthcare. It is the first shared chair of Rotterdam School of Management, Erasmus University (RSM) and the Institute of Health Policy & Management (iBMG). Professor Steef van de Velde, Dean of RSM, mentioned in the ceremony opening speech that this joint professorship marks an important milestone in the long-term collaboration of the two institutions.
In his inaugural lecture, Professor Van Raaij spoke about the contribution of purchasing and supply management (PSM) to the health care sector - a key and fast growing sector of the Dutch economy. The speech touched on how PSM helps to create value for the patients and other participants of the healthcare sector: in purchasing of care by insurers and other funders of care, and purchases for care that hospitals, family doctors and other care providers carry out.
Professor van Raaij also spoke about his future research and his aim to realize triple impact in the area of healthcare procurement: an impact on the scientific community through journal publications, an impact on purchasing professionals and policymakers of the healthcare sector through direct interaction with practitioners, and an impact on students by educating them about the role that PSM plays in healthcare sector.
The 45 minute official ceremony was followed by a reception where friends, family and colleagues from RSM and other universities had the opportunity to congratulate professor van Raaij. It also included a sketch from the PSM@RSM team that revealed some secrets of Erik van Raaij for the public such as his love for Starbucks coffee and his ambitions to be a football coach.
The inauguration ceremony video can be found here.
The text of the inauguration lecture can be found here.