SCAN Health Virtual Business Case Competition
---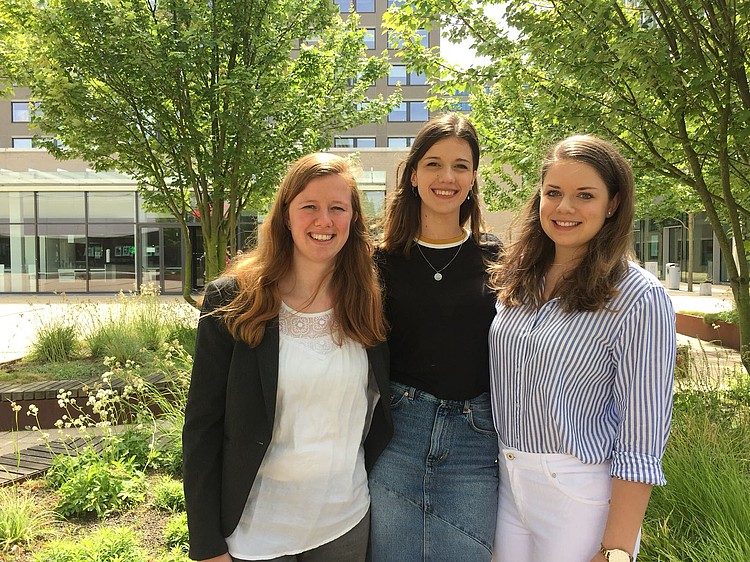 The Supply Chain Advancement Network (SCAN) Health Virtual Business Case Competition is a competition designed to build leadership capacity for excellence and innovation in supply chain and logistics strategies in global health systems. This international case competition, in which RSM participated, aims to bring together the best business school teams in the world to mobilize knowledge and create solutions to advance supply chain capacity in global health systems.
This year the final was hosted by the Odette School of Business, University of Windsor where three Students of the Erasmus University Rotterdam competed against the students from the other four participating countries, which include Australia, the United Kingdom, the United States and Canada. They were all judged by an esteemed international panel including Chair Dr. Kevin Schulman of Duke University (US), joined by Mr. Robert Drag of Salisbury NHS (UK), Mr. Desmond Griffiths of Electromac (CAN), Mr. Richard Martin of TECSYS (CAN), Dr. Liz Mear of the Innovation Agency (UK), Mr. Graham Medwell of Leeds Teaching Hospitals NHS (UK), Dr. Libby Roughead of the University of South Australia (AUS), Dr. Karin Schnarr of Wilfrid Laurier University (CAN) and Dr. Dave Williams, Canadian astronaut, physician and CEO (retired).
We are happy to announce that our students Mariska van der Feen, Tessa Jansen and Eva Jelovčan shared the first place with a team of students from Brock University. Their project formulated a solution to implementing track and traceability in hospitals within England's healthcare system organization called NHS (National Health Service). This solution of Mariska, Tessa and Eva applied to all of NHS's hospitals. For this winning solution they received a price of $5000 CAD and besides this monetary price, the students also received an invitation for the Annual SCAN Health Global Networking Event in Alberta, Canada on June 5, 2018. This exclusive event provides an opportunity to engage with global leaders from industry, health systems, government and academia to examine key dimensions of supply chain infrastructure to improve health system sustainability, population health and economic growth.