Looking for a volunteering position at the Centre for Eco-transformation? Contact Eva Rood to ask for possibilities.
Erasmus Sustainability Hub

Connecting passionate people at Erasmus University to collaborate is the drive and ambition behind Erasmus Sustainability Hub. This is done by coming together to co-create the transition towards a sustainable future for the University and beyond.

The Erasmus Sustainability Hub aims to:
Cluster and host all sustainability initiatives and groups of people on the Woudestein campus;
Interlink sustainability efforts within education, research, operations and outreach, in order to grasp full potential of our organisations strengths;
Create an ongoing buzz on sustainability for creating a cultural change, building awareness and improving environmental literacy;
Initiate, drive ánd execute continuous improvement efforts within operations, to find creative solutions for environmental and social problems;
Collaborate with corporate partners and other stakeholders in a more structural way.
More info & contact details: www.eshub.nl or www.facebook.com/erasmussustainabilityhub

Sustainable RSM aims at achieving the lasting commitment of our comprehensive RSM Community – consisting of academic, managerial, and support staff, as well as present and former students, of Rotterdam School of Management, Erasmus University – to the performance of social and environmentally sustainable business operations. Sustainable RSM provides impact, visibility and action to the School's commitment to endow graduates with the knowledge, skills, and motivation to conduct sustainable business operations. We do so by sparking academic programmes to infuse the possibilities of and constraints on the natural environment into relevant disciplines of all RSM curricula; creating a hub to facilitate RSM researchers to perform interdisciplinary research in the areas of social and environmental sustainability; reducing the overall environmental footprint of business-relevant behaviour of the RSM Community to environmentally sustainable levels; and raising awareness, inspiring, and stimulating all RSM stakeholders to behave in socially and environmentally sustainable ways.
For more information please visit sustainable.rsm.nl.
For more information on sustainability activities from other faculties at Erasmus University, please visit eur.nl/sustainable
GreenEUR is an official student organization of the Erasmus University Rotterdam, established in September 2009. The organization aims to make the campus more sustainable. Besides that, GreenEUR's active members organize a broad range of events to inspire others to consume and produce on an environmentally responsible manner (e.g. efficient use of natural resources, reduction of waste, recycling).
In their opinion, a bottom-up approach - where student participation is promoted at all levels of the organization - is most effective in building towards a sustainable future, since ''the students of today are the leaders of tomorrow''.
Mission
GreenEUR is an independent student organization aiming to:
raise awareness concerning the impact of our habits on the environment,
inspire students to adopt a more responsible lifestyle and
develop a sustainable campus.
Vision
GreenEUR believes that sustainable development is fundamental for meeting the needs of present- and future generations. Our responsibility as students at one of the leading universities is to be a role model in building towards a sustainable future.
More information
Website of GreenEUR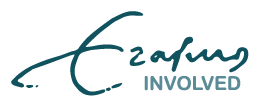 Erasmus Involved is a collaborative effort of social student initiatives based on the Erasmus University campus. Through this platform we wish to inform you on the different initiatives and their activities. While also keeping you updated on new vacancies, events, or internships from partner companies. More information can be found on the Erasmus Involved website.
RSM MBA chapter of Net Impact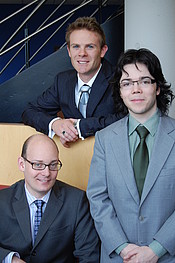 Net Impact is a U.S.-based non-profit organization with an international mission to make a positive impact on society by growing and strengthening a community of new leaders who use business to improve the world. We offer a portfolio of programs to educate, equip, and inspire more than 10,000 members to make a tangible difference in their universities, organizations, and communities. Headquartered in San Francisco, CA, our central office supports local chapters at MBA programs, other graduate business programs, and in cities. Our staff provides resources, tools, and programs for members and local chapters to use business for positive social and environmental good.
The RSM MBA chapter of Net Impact focuses on Global Business issues in order to:
Learn how resolving environmental and social problems can create opportunities instead of additional costs.
Discover how framing the solutions to these complex issues lead to innovation and enterprise development.
Find out how sustainable competitive strategies can actually improve quality of life and preserve the environmental integrity of our society.
One of the recent activities that members of Net Impact Club have engaged in was attendance at the IESE Doing Good Doing Well conference. Covering themes from corporate social responsibility and social entrepreneurship to investment opportunities in clean technologies and pharmaceutical developments, the conference also provided excellent networking opportunities for the students. A focus on job opportunities in sustainable business, including a careers fair, generated timely advice on what is likely to be one of the better performing specialisations in the current economic climate.