Theme F: Sustainability Accounting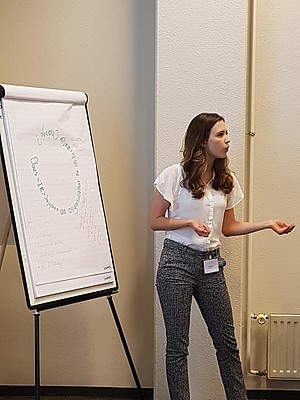 Peter Bakker, President and CEO of the World Business Council for Sustainable Development (WBCSD), once stated that 'Accountants will save the world'. Traditional accounting practices have long supported the current business-as-usual paradigm and business decisions which disregard the principles of sustainability. These practices have largely treated social and ecological costs (and benefits) as 'externalities' deemed unimportant to the value creation of the firm. The limitations of these accounting practices for firm performance and our social and ecological systems are now becoming ever more widely recognized and the field of sustainability accounting is gaining increasing momentum.
Sustainability accounting identifies, analyses and reports on ecological, social and economic information to both improve internal decision making and transparency of companies to its stakeholders. Sustainability accounting gives understandings of the ecological and social capital dependencies of a firm's business model and provides managers a basis of information on which they can improve company sustainability performance.
A key recent development in the field is Integrated Reporting. Integrated reporting seeks to capture a full and holistic picture of a firm's value creation story of how it will prosper in the short, medium and long term. It seeks to identify and measure the capitals the company relies upon and the impacts of a firm's activities upon these capital basis, highlighting the risks of capital depletion.
Our research concentrates on how Integrated Reporting may be used as a mechanism for organizational transformation. How can it be used to stimulate integrated thinking on a firm's business model? How can it improve internal decision making based on capital dependencies? Can integrated reporting reveal opportunities for value enhancement and help identify and manage risks?
Key Publications
Perego, P.M., Kennedy, S.P. & Whiteman, G.M. (2016) A lot of icing but little cake? Taking Integrated Reporting forward. Journal of Cleaner Production, Accepted. doi: dx.doi.org/10.1016/j.jclepro.2016.01.106
Maas, K.E.H., Perego, P.M. & Kim, S (2016). The Effect of Publication, Format, and Content of Integrated Reports on Analysts' Earnings Forecasts. In Handbook of Finance and Sustainability. ACCEPTED: Edwar Elgar.
Kennedy, S. and Perego, P.M. (2016). Value creation through integrated reporting. RSM Discovery - Management Knowledge, 26 (2): 11-13.
Kolk, A. & Perego, P.M. (2014). Social and Environmental Accounting. In C. Clubb & S. Imam (Eds.), Wiley Encyclopedia of Management, 3rd Edition. Volume 1, Accounting. Wiley. eu.wiley.com/WileyCDA/WileyTitle/productCd-1119972515.html
Hartmann, F.G.H., Perego, P.M. & Young, A. (2013). Carbon Accounting: Challenges for Research in Management Control and Performance Measurement. Abacus, 49 (4), 539-563. doi: http://dx.doi.org/10.1111/abac.12018