A. (Aurélien) Baillon
Associate Professor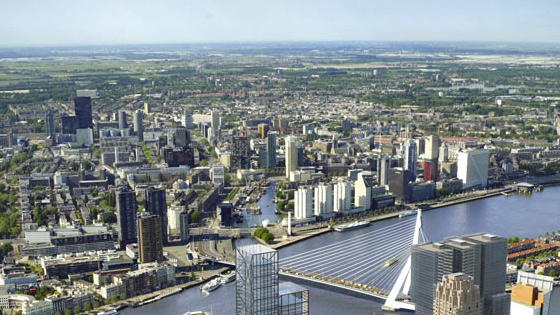 Programme:

Marketing
ERIM Membership:

Member ERIM, affiliated since 2008
Profile
Aurelien Baillon is Associate Professor in Behavioral Economics. He studied economics and management at Ecole Normale Superieure de Cachan and has a Ph.D. in economics from Arts et Metiers Paristech. Aurelien's work focuses on individual decision making under risk and ambiguity. Through both empirical and theoretical studies, his research addresses issues in subjective probability elicitation, models of attitude towards risk and ambiguity, and aggregation of expert opinions.
Publications

(6)
Articles

(6)

Baillon, A., Selim, A. & Dolder, D. van (2013). On the social nature of eyes: The effect of social cues in interaction and individual choice tasks. Evolution and Human Behavior, 34(2), 146-154.
Baillon, A., Cabantous, L. & Wakker, P.P. (2012). Aggregating Imprecise or Conflicting Beliefs: An Experimental Investigation Using Modern Ambiguity Theories. Journal of Risk and Uncertainty, 44(2), 115-147.
Baillon, A., Driesen, B. & Wakker, P.P. (2012). Relative Concave Utility for Risk and Ambiguity. Games and Economic Behavior, 75, 481-489.
Abdellaoui, M., Baillon, A., Placido, L. & Wakker, P.P. (2011). The Rich Domain of Uncertainty: Source Functions and Their Experimental Implementation. The American Economic Review, 101(2), 695-723.
Baillon, A., l'Haridon, O. & Placido, L. (2011). Ambiguity Models and the Machina Paradoxes. The American Economic Review, 101(4), 1547-1560.
Baillon, A. (2008). Eliciting Subjective Probabilities Through Exchangeable Events: An Advantage and a Limitation. Decision Analysis, 5(2), 76-87.
Recognitions

(1)
ERIM Awards

(1)

Name
ERIM Award for 'Outstanding Performance by a Young Researcher'
Year
2012
Website
http://www.erim.eur.nl/index.php?id=10026

---
Visiting address
Office: H12-27
Burgemeester Oudlaan 50
3062 PA

,

Rotterdam
Netherlands
Postal address
Postbus 1738
3000 DR

,

Rotterdam
Netherlands