B. (Bas) Donkers
Endowed Professor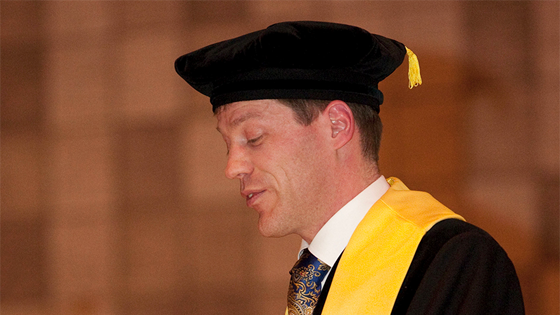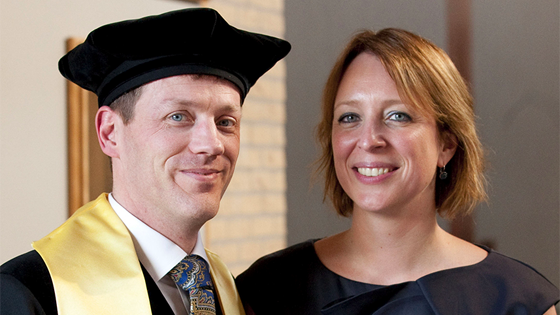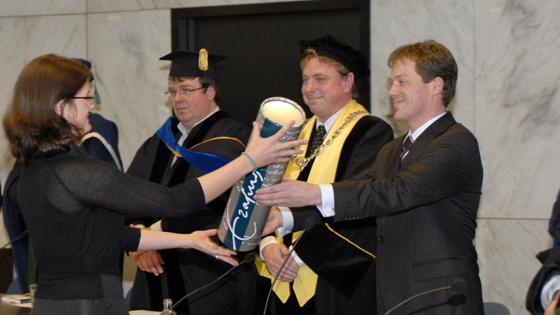 Professor of Marketing Research
Programme:

Marketing
ERIM Membership:

Member ERIM, affiliated since 2000
Profile
Bas Donkers is a professor of marketing research at the Erasmus School of Economics.


His research examines consumer decision-making from a behavioural perspective and relies on the use of advanced quantitative analyses as well as various advanced market research techniques to establish new and ground breaking insights in the field.


He has published articles in the leading journals in the field including the Journal of Marketing Research and Marketing Science.
Recognitions

(5)
Editorial position

(1)

Journal
International Journal of Research in Marketing
Role
Member Editorial Review Board
Start date
01-04-2009

---

Organisation membership

(3)

Organisation
Econometric Society
Role
Member Graduate Studies Committee
URL
http://www.econometricsociety.org/

---

Organisation
Institute for Operations Research and the Management Sciences
Role
Member
URL
http://www.informs.org/

---

Organisation
American Marketing Association
Role
Member

---

ERIM Awards

(1)

Name
Fellowship - ERIM postdoc programme
Year
2002
Website

---
Events

(32)
Jun 12, 2013
9th Invitational Choice Symposium
Conference | Marketing

---

Apr 12, 2013
The Customer Cannot Choose
ERIM Inaugural Address Research in Management Series | Marketing

---

Apr 12, 2013
Marketing Mini Symposium
Conference | Marketing

---

Mar 19, 2012
Netspar mini-conference: Supporting Consumer Pension Decision Making Online
Conference | Marketing

---

Apr 15, 2011
Workshop Reliability and Rankings
ERIM Research Seminar | Marketing

---

Jun 23, 2008
Tipping and Concentration in Markets with Indirect Network Effects
ERIM Research Seminar | Marketing

---

Jun 3, 2008
The Sprinter Effect: When Involvement and Self-Control Fail to Overcome Ego-Depletion
ERIM Research Seminar | Marketing

---

May 19, 2008
When it Pays to be Violent: Putting Commercials in Context
ERIM Research Seminar | Marketing

---

Apr 14, 2008
When Will Women Tolerate Sex-Based Advertising? A Sexual Economics Perspective
ERIM Research Seminar | Marketing

---

Mar 31, 2008
Reflexive Positivity: How Uncertainty Can Improve Promotions
ERIM Research Seminar | Marketing

---

Mar 10, 2008
The Influence of Goal Activation and Inhibition on Purchase Behavior
ERIM Research Seminar | Marketing

---

Mar 3, 2008
Innovation in Firms Across Nations
ERIM Research Seminar | Marketing

---

Feb 19, 2008
The Good and the Bad, or the Moral Emotions? Towards a Better Understanding of Guilt and Shame
ERIM Research Seminar | Marketing

---

Feb 4, 2008
'Feel the Fit': Private Self-Focus Moderates the Persuasive Effects of Regulatory Fit
ERIM Research Seminar | Marketing

---

Jan 14, 2008
Automatic Associative Learning of Brand Meaning
ERIM Research Seminar | Marketing

---

Dec 3, 2007
Are Emotions Good or Bad for Human Decision Making? Perspectives from Neuroscience
ERIM Research Seminar | Marketing

---

Nov 26, 2007
"Choosing with Crying Smiles and Laughing Tears: The Dual Effects of Mixed Emotions on Variety Seeking"
ERIM Research Seminar | Marketing

---

Oct 1, 2007
Lingerie Instigates Impatience
ERIM Research Seminar | Marketing

---

Sep 10, 2007
Marketing Status: What Makes Me Superior? Why Do I Care? And Am I Worse Off?
ERIM Research Seminar | Marketing

---

Sep 6, 2007
Asymmetric Peer Effects in Psysician Prescription Behavior: The Role of Opinion Leaders
ERIM Research Seminar | Marketing

---

Jun 19, 2007
Modeling Global Spill-Over in New Product Takeoff
ERIM Research Seminar | Marketing

---

Jun 4, 2007
Brand Images Can Be Stable
ERIM Research Seminar | Marketing

---

Apr 16, 2007
Choice Overload: Consequences, Causes, and Remedies
ERIM Research Seminar | Marketing

---

Mar 26, 2007
Network Formation and the Structure of the Commercial World Wide Web
ERIM Research Seminar | Marketing

---

Mar 12, 2007
The Neglect of Prescreening Information
ERIM Research Seminar | Marketing

---

Feb 12, 2007
A look at the Invisible Forces of Diffusion
ERIM Research Seminar | Marketing

---

Feb 2, 2007
Can "Low Fat" Nutrition Labels Lead to Obesity?
ERIM Research Seminar | Marketing

---

Jan 29, 2007
The Effect of Within-Brand and Cross-Brand Word-of-Mouth on the Growth of Competitive Markets
ERIM Research Seminar | Marketing

---

Jan 4, 2007
Does Priming Reference Points Alter Attribute-Value Functions, and As a Result Attribute Importance and Choice?
ERIM Research Seminar | Marketing

---

Nov 27, 2006
How Brands Become Icons: The Principles of Cultural Branding
ERIM Research Seminar | Marketing

---

Nov 20, 2006
New Branding Concepts: How to Conceptualize Them, How to Measure Them, and Preliminary Results of an Investigation of Whether They Add Anything to Traditional Measures of Brand Awareness and Brand Attitude in Predicting Heavy Usage of The Brand
ERIM Research Seminar | Marketing

---

Jan 6, 2003
On the Comparative Nature of the Emotion Regret
ERIM Research Seminar | Marketing

---
Visiting address
Office: H15-06
Burgemeester Oudlaan 50
3062 PA

,

Rotterdam
Netherlands
Postal address
Postbus 1738
3000 DR

,

Rotterdam
Netherlands