G. (Gail) Whiteman
Full Professor
Rotterdam School of Management (RSM)
Erasmus University Rotterdam
Member ERIM
Affiliated since 2001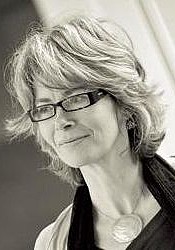 Gail Whiteman is a professor of business society management and holds the Sustainability and Climate Change chair at Rotterdam School of Management, Erasmus University (RSM)
Professor Whiteman was a 2011 Global Finalist in the Aspen Institute's high-profile ranking of Faculty Pioneers in sustainability. Her research aims to help organisations deal more effectively with sustainability challenges, an objective she established during her former career in the private sector.
Professor-Whiteman combines her role at RSM with that of part time Professor in-Residence at the World Business Council for Sustainable Development (WBCSD).
She is co-founder and Director of ERIM's Centre for Corporate Eco-Transformation , where she collaborates with multinational companies, to examine issues such as the strategic role of companies in their transition towards low carbon, sustainable cities; the impact of natural resource extraction on local sustainability; and the drivers of sustainable innovation.
Her work has been published in the top business and ecology journals including the Academy of Management Journal and Nature and she has over thirty-five academic peer-reviewed academic publications on sustainability. She sits on the editorial boards of several academic journals.
Her academic network spans many disciplines including the natural sciences. She is an associate member of the Resilience Alliance , a world-class, multidisciplinary research organisation comprised of scientists and practitioners that explore the dynamics and resilience of social-ecological systems.
She is also active in innovative business sustainability training and education and was the organiser of a high-profile event in 2011 – the Engaged Business Leaders' Forum – in which H.R.H. Princess Irene of the Netherlands and H.R.H. Prince Carlos de Bourbon de Parme participated. Media coverage included articles in the Wall Street Journal, Business Week, the New York Times, the International Herald Tribune, Yahoo Finance, Greenbiz, the BBC, the Financial Times, and local Dutch press.
In held her inaugural address as professor in 2011 "Making sense of climate change: How to avoid the next big flood? Management lessons for the 21st century ". She argued for a fresh approach to management research, with greater attention paid to tipping points in key planetary boundary processes such as the urgence of the scale of change happening in the Arctic.
Following a 2010 trip to the Arctic Archipelago she is now involved in an initiative to establish networks between polar scientists and global leaders and is leading a project to evaluate the economic costs of lost climate services from a melting Arctic.
Publications (54)
Articles (36)
Guthey, G., Whiteman, G.M. & Elmes, M. (2014). Place and Sense-of-Place: Implications for Organizational Studies of Sustainability. Journal of Management Inquiry, 23, 254-265.

Whiteman, G.M., Hope, Chris & Wadhams, Peter (2013). Response to Correspondence on Vast Costs of Arctic Change. Nature, 500, 529-529.

Elmes, M.B., Juisto, S. J., Whiteman, G.M., Hersh, B. & Guthey, G.T. (2012).

Teaching social entrepreneurship and innovation from the perspective of place and place making. Academy of Management Learning & Education, 11

(4), 533-554. doi: http://dx.doi.org/10.5465/amle.2011.0029

[go to publisher's site]

Carmack, E. C., McLaughlin, F., Whiteman, G.M. & Homer-Dixon, T. (2012). Detecting and Coping with Disruptive Shocks in Arctic Marine Systems: A Resilience Approach to Place and People. Ambio, 41 (1), 56-65. doi: http://dx.doi.org/10.1007/s13280-011-0225-6

Whiteman, G.M., Vos, Rene, Chapin, F.S., Yli-Pelkonen, V., Niemelä, J. & Forbes, B. (2011).

Business strategies and the transition to low-carbon cities. Business Strategy and the Environment, 20

(4), 251-265. doi: http://dx.doi.org/10.1002/bse.691

[go to publisher's site]

Whiteman, G.M. (2010).

Heart Matters. Journal of Management Inquiry, 19

, 348-349. doi: http://dx.doi.org/10.1177/1056492610370288

Guthey, G.T. & Whiteman, G.M. (2010). Social and ecological transitions: The case of winemaking in California. Emergence: Complexity and Organization, 11, 37-48.

Whiteman, G.M., Müller, T. & Johnson, J. (2009).

Strong Emotions at Work. Qualitative Research in Organization and Management, 4

(1), 46-61. doi: http://dx.doi.org/10.1108/17465640910951444

Jolly, F. & Whiteman, G.M. (2006). Last words. Human Relations, 59 (3), 443-445.

Whiteman, G.M. & Cooper, W.H. (2006). Sixty six ways to get it wrong: A response to Banerjee & Linstead. Human Relations, 59 (3), 409-428.

Flanagan, William & Whiteman, G.M. (2005). Aids is not a business: A study in global corporate responsibility -- Securing access to low-cost HIV medications. In ICR Conference 2004 Proceedings. Virginia: Philosophy Documentation Center.

Whiteman, G.M., Niemela, J., Forbes, B. & Chapin, F.S. III (2004). Bringing feedback and resilience of High-latitude Ecosystems into the corporate boardroom. Ambio, 33 (6), 371-376.

Chapin, F.S. III, Petersen, G., Berkes, F., Angelstam, P., Apps, M., Beier, S., Bergeron, Y., Crepin, S. & Whiteman, G.M. (2004). Resilience and vulnerability of northern regions to social and environmental change. Ambio, 33 (6), 344-349.

Whiteman, G.M. & Mamen, K. (2002). Examining justice and conflict between mining companies and Indigenous peoples: Cerro Colorado and the Ngabe Bugle. Journal of Business and Management, 8 (3), 293-310.

Whiteman, G.M. & Cooper, W.H. (2000). Ecological Embeddedness. Academy of Management Journal, 43 (6), 1265-1282.
Book Contributions (11)
Kennedy, S.P., Whiteman, G.M. & Williams, A. (2015). Sustainable Innovation at Interface: Workplace Pro-Environmental Behavior as a Collective Driver for Continuous Improvement. In The Psychology of Green Organizations. Oxford University Press.

Kennedy, S.P. & Whiteman, G.M. (2015). A Place-based analysis of sustainable water management. In Sustainability, Society, Business Ethics, and Entrepreneurship. World Scientific Publishing.

Kennedy, S.P. & Whiteman, G.M. (2014). Environmentalism and corporate sustainability. In Wiley Encyclopedia of Management, 3rd edition.

De Jonge, Carien & Whiteman, G.M. (2014). Chapter 26: Arne Naess. In T. Hernes, J. Halin, D. Hjorth & R. Holt (Eds.), Oxford Handbook of Process Philosophy and Organization Studies (pp. 432-451). Oxford: Oxford University Press.

Flanagan, William & Whiteman, G.M. (2009). AIDS is Not a Business: A Study in Global Corporate Responsibility Securing Access to Low-cost HIV Medications. In S.J. Shapiro, M. Tadajewski & C.J. Shultz (Eds.), Macromarketing (pp. 65-75). London: Sage.

Whiteman, G.M. & Phillips, N (2008). Through the looking glass: The role of fictional and semi-fictional narrative in organizational research. In D. Barry & H. Hansen (Eds.), Sage Handbook of New and Emerging Approaches to Management and Organization (pp. 288-301). London: Sage.

Whiteman, G.M. (2007). Exploracao de Florestas e a Situacao dos Povos Indigenas: o exemplo problematico da empresa Samling, na Guina. In F. Bird & M. A. Griesse (Eds.), Responsibilidades Sociais (pp. 191-220). Sao Paolo: UNIMEP.

Flanagan, William & Whiteman, G.M. (2005). The multinational as minority investor: Corporate social responsibilities/opportunities? In W. Cragg (Ed.), Ethics Codes, Corporations & the Challenge of Globalization, (pp. 212-241). Cheltenham: Edward Edgar.

Voort, J.M. van der, Meijs, L.C.P.M. & Whiteman, G.M. (2005). Creating Actionable Knowledge:Practicing Service Learning in a Dutch Business Context. In C. Wankel & R. DeFillipi (Eds.), Educating Managers through Real World Projects (Vol. 4 in `Research in Management Education and Development'.) (pp. 149-180). Greenwich: Information Age Publishing.

Whiteman, G.M. (2004). Forestry, Gold Mining and Amerindians: The Troubling Example of Samling in Guyana. In F. Bird, S. Herman & eds. (Eds.), International business and the challenges of poverty in the developing world: case studies on global responsibilities and practices (pp. 181-205). Basingstoke: Palgrave MacMillan.

Whiteman, G.M. (1999). Traditional ecological knowledge (TEK): A framework for sustainable business management. In Best Paper Proceedings Academy of Management. Academy of Management.
Professional Publications (4)
Whiteman, G.M. & Cooper, W.H. (2005, augustus 05). Grab the rifle: Managerial resilience within an adaptive Social-ecological system. Hawaii, Academy of Management Annual Conference.
Semi Scientific Publications
Whiteman, G.M. & Mueller, T. (2004, Juni 01). Ghetto Fabulous. Elle Magazine (Canada), pp. 74-76.
Recognitions (1)
Editorial positions
Journal of Management Studies

Editorial Board
Courses (1)
---
Address
Visiting address
Office: Mandeville Building T11-54
Burgemeester Oudlaan 50
3062 PA Rotterdam

Postal address
Postbus 1738
3000 DR Rotterdam
Netherlands