J.T.J. (Han) Smit
Full Professor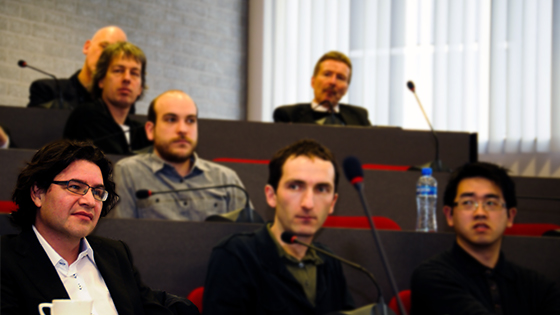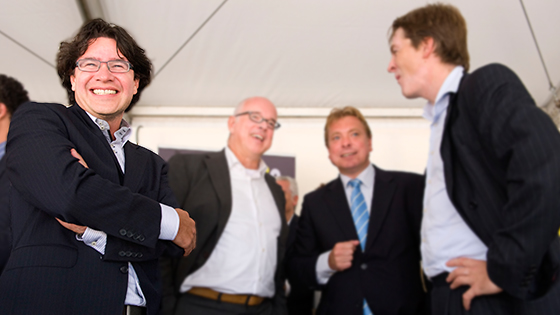 Professor of Corporate Finance
Programme:

Finance & Accounting
ERIM Membership:

Member ERIM, affiliated since 1999
Profile
Han Smit is a corporate professor of Finance at the Department of Business Economics, Erasmus School of Economics (ESE).

His research in the areas of private equity, real options valuation, competition and strategy has been widely published in leading academic and practitioner journals. He is co-author of a book Strategic Investment: Real Options and Games published by Princeton University Press.

Professor Smit has been a visiting fellow at Harvard University, Columbia University, UC at Berkeley, Boston University, and fellow at the Netherlands Institute of Arts and Sciences (NIAS).
Work in progress

(7)
Smit, J.T.J. & Moraitis, T. (2014). Playing at Serial Acquisitions. Princeton: Princeton University Press.
Smit, J.T.J. & Moraitis, T. (2013). Valuation of Minority Stakes: The Falconbridge Episode.
Smit, J.T.J. & Kil, J.C.M. (2013). Behavioural Real Options: Uncertainty Neglect in Acquisition Decisions.
Smit, J.T.J. & Trigeorgis, L. (2013). Strategic Investment Value Under Different Information Structures: Learning, Technical Uncertainty and Asymmetric Information.
Smit, J.T.J., Trigeorgis, L. & Haanappel, H.T. (2013). Path Dependency of Strategic Joint Ventures.
Smit, J.T.J. & Lovallo, D. (2013). How to Debias Your Valuation over the Cycle.
Smit, J.T.J. (2013). Conditions for Buy and Build Acquisitions.
Visiting address
Office: H14-17
Burgemeester Oudlaan 50
3062 PA

,

Rotterdam
Netherlands
Postal address
Postbus 1738
3000 DR

,

Rotterdam
Netherlands