J.T.J. (Han) Smit
Full Professor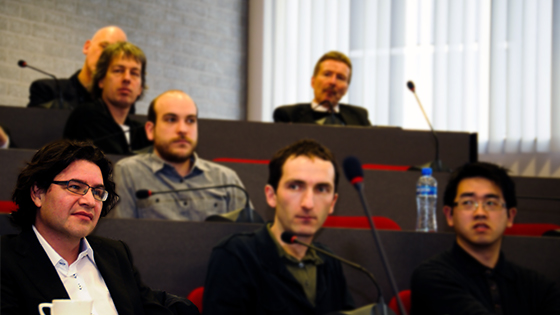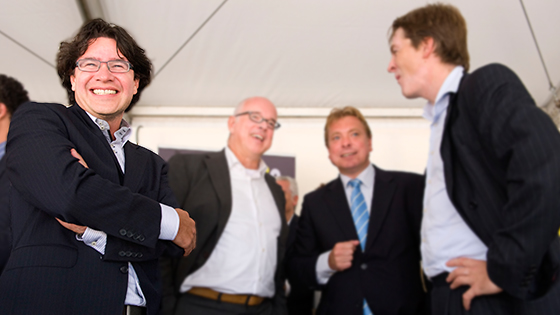 Professor of Corporate Finance
Programme:

Finance & Accounting
ERIM Membership:

Member ERIM, affiliated since 1999
Profile
Han Smit is a corporate professor of Finance at the Department of Business Economics, Erasmus School of Economics (ESE).

His research in the areas of private equity, real options valuation, competition and strategy has been widely published in leading academic and practitioner journals. He is co-author of a book Strategic Investment: Real Options and Games published by Princeton University Press.

Professor Smit has been a visiting fellow at Harvard University, Columbia University, UC at Berkeley, Boston University, and fellow at the Netherlands Institute of Arts and Sciences (NIAS).
Work in progress

(7)
Smit, J.T.J. & Moraitis, T. (2014). Playing at Serial Acquisitions. Princeton: Princeton University Press.
Smit, J.T.J. & Kil, J.C.M. (2013). Behavioural Real Options: Uncertainty Neglect in Acquisition Decisions.
Smit, J.T.J. & Lovallo, D. (2013). How to Debias Your Valuation over the Cycle.
Smit, J.T.J., Trigeorgis, L. & Haanappel, H.T. (2013). Path Dependency of Strategic Joint Ventures.
Smit, J.T.J. & Moraitis, T. (2013). Valuation of Minority Stakes: The Falconbridge Episode.
Smit, J.T.J. & Trigeorgis, L. (2013). Strategic Investment Value Under Different Information Structures: Learning, Technical Uncertainty and Asymmetric Information.
Smit, J.T.J. (2013). Conditions for Buy and Build Acquisitions.
PhD Vacancy

(1)
This research project, in the field of Mergers and Acquisitions (M&A) and corporate finance, aims to study activity of investors in the private equity market. Private equity (PE) is an asset class consisting of equity investment in companies that are not publicly traded on a stock exchange. This project will involve empirical analysis of the large scale datasets and company valuation, including real options analysis. In addition, it is possible to conduct field work on investment decision making and laboratory experiments with PE investors.
A particular focus of this project is on secondary buyouts (SBO), or private leveraged buyout transactions where both the buyer and seller are PE funds. Since its birth in the 1980s, the SBO sub-market has grown substantially, but there is a substantial controversy regarding this trend among researchers, policymakers, and practicing investors. Surprisingly, there is virtually no theoretical work specific to SBOs and empirical contributions are scarce. This creates promising opportunities for both theoretical and empirical contribution.
First, there is a great potential for theoretical modeling of several aspects of SBO transactions that would allow reconciling the existing conflicting views on the recent trends in PE markets, documented by the existing empirical papers. Second, the developed theoretical predictions will be tested by i) laboratory experiments with investors in PE market and ii) econometric methods, taking advantage of the wide range of databases available at Erasmus University, as well as possible proprietary data. Combining these two approaches would provide more reliable evidence on the incentives and mechanisms involved in these new types of transactions than documented before.
We are seeking for the candidates with clear motivation to pursue Doctoral studies and genuine interest in academic research in general and empirical research related to the present project and its practical implications in particular. The placement possibilities after the completion include both the academia and the private sector.
---
Visiting address
Office: H14-17
Burgemeester Oudlaan 50
3062 PA

,

Rotterdam
Netherlands
Postal address
Postbus 1738
3000 DR

,

Rotterdam
Netherlands