Dr. C. (Chen) Li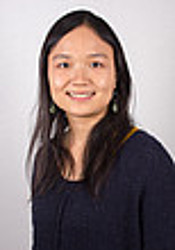 Erasmus School of Economics (ESE)
Erasmus University Rotterdam
Chen Li is an Assistant Professor in Behavioural Economics at Erasmus School of Economics. Chen focuses on decision making under uncertainty and over time. Her research addresses questions such as whether the poor are more averse to ambiguity, how learning affect people's ambiguity attitudes, and how people's beliefs and attitudes towards uncertainty affect their decisions in social interactions.
Publications (8)
Articles (7)
C. Li, U. Turmunkh & P.P. Wakker (2018). Trust as a Decision under Ambiguity. Experimental Economics, in press.
Doctoral Thesis
C. Li (2015, maart 26). Hitchhiking on the Road of Decision Making under Uncertainty. Erasmus University Rotterdam (155 pag.) (Rotterdam: Tinbergen Institute) Prom./coprom.: prof.dr. A. Baillon, prof.dr. H. Bleichrodt, prof.dr. P.P. Wakker, prof.dr. K.I.M. Rohde, prof.dr. A.H.O. van Soest & prof.dr. G.U. Weitel.
---
Address
Visiting address
Burgemeester Oudlaan 50
3062 PA Rotterdam
Postal address
Postbus 1738
3000 DR Rotterdam
Netherlands