M.J.C.M. (Marno) Verbeek
"The main challenge for asset management is to rebuild trust"
Full Professor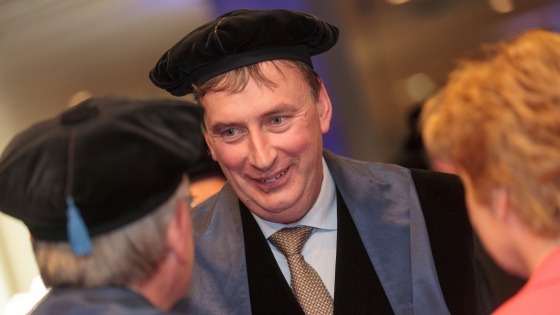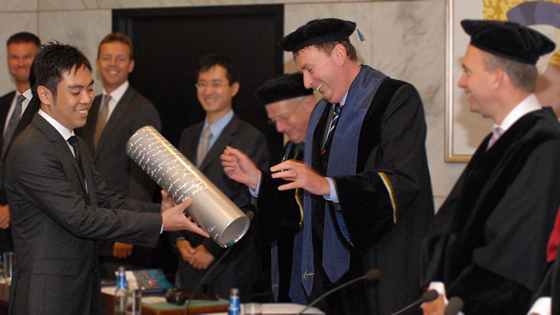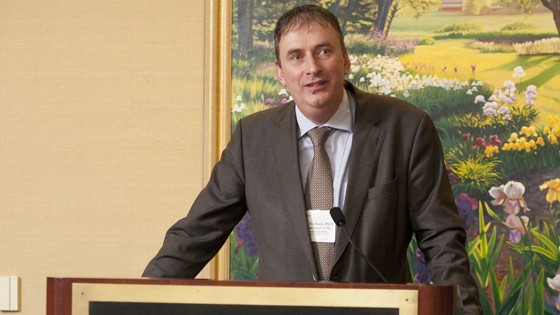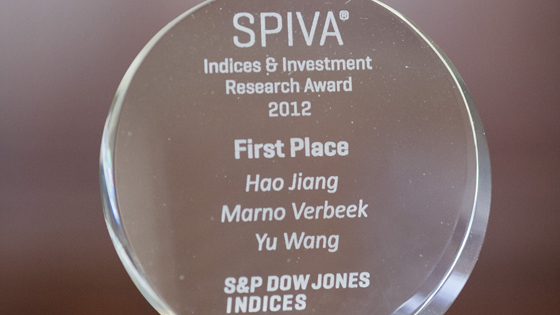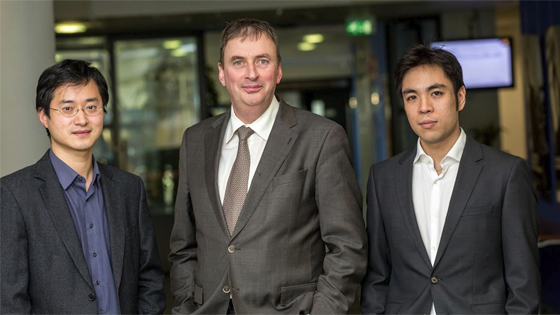 Professor of Finance, Scientific Director ERIM, Dean of Research RSM
Programme:

Finance & Accounting
ERIM Membership:

Fellow ERIM, affiliated since 2001
ERIM Role(s):

Scientific Director ERIM (since 2011)
Profile
Marno Verbeek is a Professor of Finance at  Rotterdam School of Management, Erasmus University (RSM). He is also Dean of Research of RSM and Academic Director of the Erasmus Research Institute of Management (ERIM).
His recent research is largely in the area of empirical finance with a particular focus on mutual funds, hedge funds, asset pricing, investment strategies, survival bias and performance evaluation.
He is the author of the textbook A Guide to Modern Econometrics (4th ed, 2012), and has published articles in international scholarly journals including the Journal of Financial and Quantitative Analysis, the Journal of Banking and Finance, the Journal of Empirical Finance, Financial Management, the Journal of Business and Economic Statistics, Review of Economics and Statistics, the Journal of Econometrics and the International Economic Review.
He received his PhD from Tilburg University in 1991.
Work in progress
Shen, R., Verbeek, M.J.C.M. & Wang, Y. (2013). Fundamental Analysis, Mutual Fund Trading and Fund Performance. : .
Events

(15)
Jun 6, 2013
Sixth Conference on Professional Asset Management
Conference | Finance

---

Apr 17, 2013
The Convexity and Concavity of the Flow-Performance Relationship for Hedge Funds
ERIM Research Seminar | Finance

---

Jul 5, 2012
Fifth Erasmus Liquidity Conference
Conference | Finance

---

Jun 30, 2011
Fourth Erasmus Liquidity Conference
Conference | Finance

---

May 12, 2011
Fifth Conference on Professional Asset Management
Conference | Finance

---

Jul 7, 2010
Third Erasmus Liquidity Conference
Conference | Finance

---

Mar 19, 2010
Fourth One-Day Conference on Professional Asset Management
Conference | Finance

---

Jun 26, 2009
Second Erasmus Liquidity Conference
Conference | Finance

---

Mar 20, 2009
3rd One-Day Conference on Professional Asset Management
Conference | Finance

---

Jun 27, 2008
Liquidity Conference 2008
Conference | Finance

---

Mar 20, 2008
Workshop 3M in Finance and Macroeconomics: Model Averaging, Model Specification and Model Risk
ERIM Research Workshop | Finance

---

Mar 14, 2008
2nd One-day Conference on Professional Asset Management
Conference | Finance

---

Nov 22, 2007
Workshop "Modeling and Managing Risk"
ERIM Research Workshop | Finance

---

Mar 9, 2007
One-day Conference on Professional Asset Management
Conference | Finance

---

Oct 24, 2006
Workshop "Current Developments in Hedge Fund Research"
ERIM Research Workshop | Finance

---
Visiting address
Office: T08-54 (Dept.) of T06-01 (ERIM)
Burgemeester Oudlaan 50
3062 PA

,

Rotterdam
Netherlands
Postal address
Postbus 1738
3000 DR

,

Rotterdam
Netherlands