M.G. (Martijn) de Jong
Full Professor
Erasmus School of Economics
Erasmus University Rotterdam
Member ERIM
Affiliated since 2006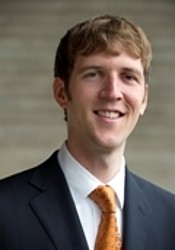 Martijn G. de Jong is a professor of marketing research at the Erasmus School of Economics (ESE).
Prof. De Jong applies statistical and econometric methods to improve marketing decision making. He is a leading expert in stated preference methodologies (both design and data analysis) and cross-cultural marketing. His recent research interests are the economics of digitization, user-generated content, privacy issues, and customer empowerment. 
Prof. De Jong's work has been published in the leading marketing journals, such as Marketing Science, Journal of Marketing Research, Journal of Consumer Research, Journal of Marketing, Quantitative Marketing & Economics. His work has also appeared in top psychometric journals like Psychometrika, Journal of Personality and Social Psychology. He serves on the editorial boards of the Journal of Marketing Research, Marketing Science, and the International Journal of Research in Marketing (associate editor).
Prof. De Jong has acted as a consultant for various companies in the market research, luxury, and addictive substances industries, for universities, and he has also served as a legal expert witness.
Prof. De Jong teaches global marketing and marketing research, and he is also director of the master program in marketing.
Professor de Jong is the recipient of a long list of awards including a nomination for the 2005 AMA doctoral consortium, Tilburg University's dissertation award 2007, member of the ERIM Early Career Talent Program, the Johannes Cornelis Ruigrok award 2009 by the Dutch Social and Economic Council, Marketing Science Young Scholar 2009, the ERIM outstanding young researcher award 2009, the Erasmus Research prize 2010, and the Christiaan Huygens award 2010 presented by the minister of education. Major grants received during his career include the EUR fellowship 2007, a Niels Stensen stipend 2007, and the Netherlands Organisation for Scientific Research VENI and VIDI grants.
His PhD is in marketing from Tilburg University in 2006, and he holds a BSc and MSc in Econometrics from Erasmus University. He has been a visiting scholar at Columbia University since 2008.
Publications (17)
Book Contributions
Jong, M.G. de & Bockenholt, U. (2015). IRT models in Marketing Research. In Handbook of Item Response Theory: Models, Statistical Tools, Applications (Vols. 1-3). Boca Raton, FL: Chapman & Hall/CRC.
Recognitions (6)
Editorial positions
International Journal of Research in Marketing

Associate Editor

Journal of Marketing Research

Editorial Board

Marketing Science

Editorial Board
Organization Membership
American Statistical Assosiation, Business and Economic Statistics Section

Member

Institute for Operations Research and the Management Sciences

Member

American Marketing Association

Member
Events (2)
ERIM Inaugural Address Research in Management Series
Awards (4)
---
Address
Visiting address
Office: Tinbergen Building H15-08
Burgemeester Oudlaan 50
3062 PA Rotterdam

Postal address
Postbus 1738
3000 DR Rotterdam
Netherlands