M.G. (Martijn) de Jong
Full Professor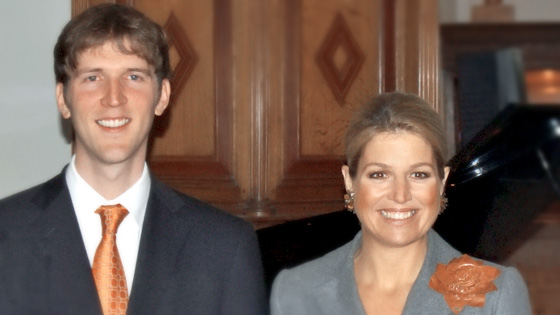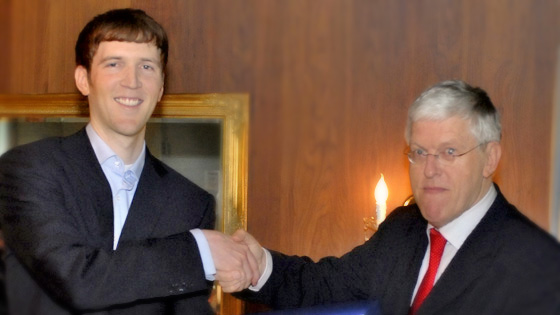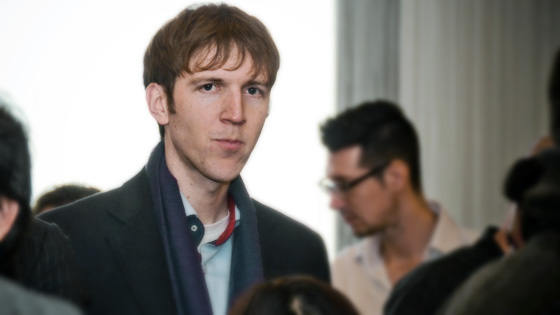 Professor of Marketing Research
Programme:

Marketing
ERIM Membership:

Member ERIM, affiliated since 2006
ERIM Role(s):

Member ERIM Funding Advisory Board (FAB) (since 2012)
Profile
Martijn G. de Jong is a professor of marketing research at the Erasmus School of Economics (ESE).

His main research interest is in consumer preference measurement. He applies statistical and psychometric methods to improve marketing decision making. Often his research is cross-cultural in nature, and inferences are drawn based on large-scale cross-national datasets.

His research has featured in both mainstream media – various newspapers, trade magazines, and radio interviews – and academic journals including Marketing Science, the Journal of Marketing Research, the Journal of Consumer Research, the Journal of Marketing, Psychometrika, Journal of Personality and Social Psychology, and Quantitative Marketing & Economics.

Professor de Jong is the recipient of a long list of awards including a nomination for the 2005 AMA doctoral consortium, Tilburg University's dissertation award 2007, member of the ERIM Early Career Talent Program, the Johannes Cornelis Ruigrok award 2009 by the Dutch Social and Economic Council, Marketing Science Young Scholar 2009, the ERIM outstanding young researcher award 2009, the Erasmus Research prize 2010, and the Christiaan Huygens award 2010 presented by the minister of education.

He has held visiting positions at Columbia University and New York University in the USA.

Major grants received during his career include the EUR fellowship 2007, a Niels Stensen stipend 2007, and the Netherlands Organisation for Scientific Research VENI and VIDI grants.


Professor de Jong obtained his Propadeutical Exam in Econometrics summa cum laude ('met lof') from Erasmus University and his MSc in Econometrics summa cum laude ('met lof') from Erasmus University. He obtained his PhD in marketing summa cum laude ('met lof') from Tilburg University.
Work in progress
Jong, M.G. de & Bockenholt, U. (2014). IRT models in Marketing Research. In Handbook of Item Response Theory: Models, Statistical Tools, and Applications.
Publications

(13)
Articles

(12)

Veldkamp, B.P., Matteucci, M. & Jong, M.G. de (2013). Uncertainties in the item parameter estimates and robust automated test assembly. Applied Psychological Measurement, 37, 123-139.
Jong, M.G. de, Lehmann, D & Netzer, O. (2012). State-Dependence Effects in Surveys. Marketing Science, 31(5), 838-854.[go to publisher's site]
Jong, M.G. de, Pieters, F.G.M. & Stremersch, S. (2012). Analysis of Sensitive Questions Across Cultures: An Application of Multigroup Item Randomized Response Theory to Sexual Attitudes and Behavior. Journal of Personality and Social Psychology, 103(3), 543-564.[go to publisher's site]
Toubia, O., Jong, M.G. de, Stieger, D. & Fueller, J. (2012). Measuring Consumer Preferences Using Conjoint Poker. Marketing Science, 31(1), 138-156.[go to publisher's site]
Jong, M.G. de, Pieters, F.G.M. & Fox, J.P. (2010). Reducing Social Desirability Bias Via Item Randomized Response: An Application to Measure Underreported Desires. Journal of Marketing Research, 47(1), 14-27.[go to publisher's site]
Jong, M.G. de & Steenkamp, J.B.E.M. (2010). Finite Mixture Multilevel Multidimensional Ordinal IRT Models for Large-Scale Cross-Cultural Research. Psychometrika, 75(1), 3-32.[go to publisher's site]
Steenkamp, J.B.E.M. & Jong, M.G. de (2010). A Global Investigation Into the Constellation of Consumer Attitudes Toward Global and Local Products. Journal of Marketing, 74(6), 18-40.[go to publisher's site]
Steenkamp, J.B.E.M., Jong, M.G. de & Baumgartner, H. (2010). Socially Desirable Response Tendencies in Survey Research. Journal of Marketing Research, 47(2), 199-214.[go to publisher's site]
Jong, M.G. de, Steenkamp, J.B.E.M. & Veldkamp, B.P. (2009). A Model for the Construction of Country-specific, Yet Internationally Comparable Short-form Marketing Scales. Marketing Science, 28(4), 674-689.[go to publisher's site]
Jong, M.G. de, Steenkamp, J.B.E.M., Fox, J.P. & Baumgartner, H. (2008). Using Item Response Theory to Measure Extreme Response Style inMarketing Research: A Global Investigation. Journal of Marketing Research, 45(1), 104-115.[go to publisher's site]
Donkers, B., Verhoef, P.C. & Jong, M.G. de (2007). Modeling CLV: A test of competing models in the insurance industry. Quantitative Marketing and Economics, 5(2), 163-190.[go to publisher's site]
Jong, M.G. de, Steenkamp, J.B.E.M. & Fox, J.P. (2007). Relaxing Measurement Invariance in Cross-National Consumer Research Using a Hierarchical IRT Model. Journal of Consumer Research, 34(2), 260-278.[go to publisher's site]
Recognitions

(10)
Editorial position

(3)

Journal
International Journal of Research in Marketing
Role
Associate Editor

---

Journal
Journal of Marketing Research
Role
Editorial Board

---

Journal
Marketing Science
Role
Editorial Board

---

Organisation membership

(3)

Organisation
American Statistical Assosiation, Business and Economic Statistics Section
Role
Member
URL
http://www.amstat.org/sections/bus_econ/

---

Organisation
Institute for Operations Research and the Management Sciences
Role
Member
URL
http://www.informs.org/

---

Organisation
American Marketing Association
Role
Member

---

ERIM Awards

(4)

Name
EUR - Research Prize
Year
2010
Website

---

Name
ERIM Award for 'Outstanding Performance by a Young Researcher'
Year
2009
Website
http://www.erim.eur.nl/index.php?id=10026

---

Name
Fellowship - EUR
Year
2007
Website

---

Name
Fellowship - ERIM early career talent programme
Year
2006
Website

---
Visiting address
Office: H15-08
Burgemeester Oudlaan 50
3062 PA

,

Rotterdam
Netherlands
Postal address
Postbus 1738
3000 DR

,

Rotterdam
Netherlands