M.G. (Martijn) de Jong
Full Professor
Erasmus School of Economics
Erasmus University Rotterdam
Member ERIM
Affiliated since 2006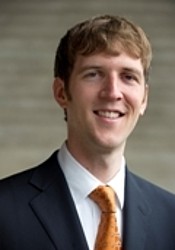 Martijn G. de Jong is a professor of marketing research at the Erasmus School of Economics (ESE).
Prof. De Jong's research interests include empirical quantitative marketing, with specific interests in cross-cultural research, stated preference methodology (design and data analysis), sensitive consumer behavior, online privacy, social networks & user-generated content, and customer empowerment. He teaches Global Marketing and Marketing Research and is also academic director of the master program in marketing. 
Prof. De Jong's work has been published in the most prestigious marketing journals, such as Marketing Science, Journal of Marketing Research, Journal of Consumer Research, Journal of Marketing, Quantitative Marketing & Economics. His work has also appeared in top psychometric journals like Psychometrika, Journal of Personality and Social Psychology. He serves on the editorial boards of the Journal of Marketing Research, Marketing Science, and the International Journal of Research in Marketing.
Professor de Jong was named an MSI Young Scholar in 2009. He is the recipient of a long list of awards including the 2015 Paul E. Green award for best paper in the Journal of Marketing Research, Tilburg University's dissertation award 2007, the Johannes Cornelis Ruigrok award 2009 by the Dutch Social and Economic Council, the ERIM outstanding young researcher award 2009, the Erasmus Research prize 2010, and the Christiaan Huygens award 2010 presented by the minister of education. Major grants received during his career include the EUR fellowship 2007, a Niels Stensen stipend 2007, and the Netherlands Organisation for Scientific Research VENI and VIDI grants.
His PhD is in marketing from Tilburg University in 2006, and he holds a BSc and MSc in Econometrics from Erasmus University. He has been a visiting scholar at Columbia University since 2008.
Prof. De Jong has acted as a consultant for various companies in the market research, luxury, and addictive substances industries, for universities, and he has also served as a legal expert witness.
Publications (17)
Book Contributions
Jong, M.G. de & Bockenholt, U. (2015). IRT models in Marketing Research. In Handbook of Item Response Theory: Models, Statistical Tools, Applications (Vols. 1-3). Boca Raton, FL: Chapman & Hall/CRC.
Recognitions (6)
Editorial positions
International Journal of Research in Marketing

Associate Editor

Journal of Marketing Research

Editorial Board

Marketing Science

Editorial Board
Organization Membership
American Statistical Assosiation, Business and Economic Statistics Section

Member

Institute for Operations Research and the Management Sciences

Member

American Marketing Association

Member
PhD Vacancies (2)
PhD project in the marketing department at the Erasmus School of Economics
The marketing group at the Erasmus School of Economics is a leading marketing research group in Europe and is looking for PhD students. Strong candidates will be highly motivated, have a keen interest to do cutting-edge research in marketing and are well trained in quantitative techniques.
This PhD project will be embedded in the Erasmus Center for Marketing and Innovation (www.ecmi.nl), which is the research center of the department. The topic of the PhD project will be aligned with one or more of ECMI's main research areas in close cooperation with the candidate.
Read more
Dark-side online consumer behavior
The rise of the Internet has tremendous benefits for individuals. For instance, search engines are an invaluable source of information. The Internet also provides many new opportunities for communication, such as e-mail, dating apps, social networks, etc. Furthermore, the Internet opened the gates for consumers to buy products from the comfort of their own homes, and allows for two-way communication between consumers and firms.
Despite the benefits of the Internet, there are also a number of serious drawbacks and risks. First of all, the internet has made it increasingly easy to engage in illegal purchase activities. Apart from illegal purchases, there is also a proliferation of online addictions. In this project, we aim to examine the psychological mechanisms, personal characteristics, and social influences that give rise to such dark-side online behavior. We specifically examine how such behavior develops over time.
Whenever researchers aim to assess the prevalence of sensitive behaviors or attitudes, and/or the antecedents and consequences of these behaviors and attitudes, they face a number of difficult problems. Objective data are frequently not available. Because of the difficulties of collecting objective data, many researchers have to resort to self-report data. Unfortunately, asking socially sensitive questions directly is known to lead to response distortions. In general, respondents' resistance to reveal sensitive information becomes stronger as topic sensitivity increases, or when the risks (social risk, legal risk, etc.) associated with disclosure go up. Therefore, it is necessary to use special techniques that incorporate privacy-protection.
We believe that objective and subjective data are complementary. In the current project, we will therefore collect both objective as well as self-reported data. Specifically, objective data takes the form of (1) biomarkers, and of (2) Web browsing behavior. The objective data can validate and enrich insights generated from the survey questions. On the other hand, the self-reported data will generate rich insights that observational data cannot deliver.
Read more
Events (2)
ERIM Inaugural Address Research in Management Series
Awards (4)
---
Address
Visiting address
Office: Tinbergen Building H15-08
Burgemeester Oudlaan 50
3062 PA Rotterdam

Postal address
Postbus 1738
3000 DR Rotterdam
Netherlands