P.J.F. (Patrick) Groenen
Full Professor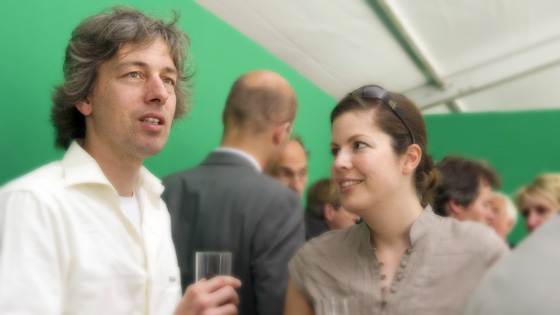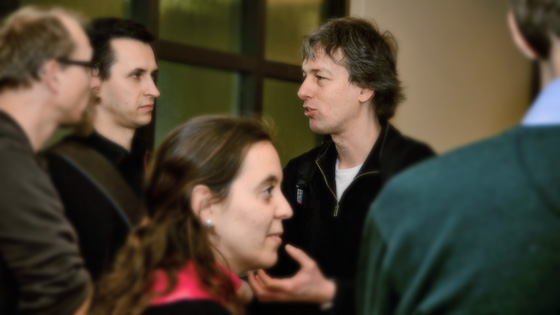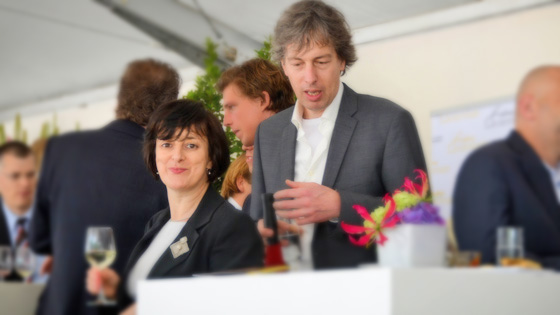 Professor of Statistics
T:

+31 10 4081281 (dept.) or +31 10 4082259 (ERIM)
Programme:

Marketing
ERIM Membership:

Member ERIM, affiliated since 2002
Profile
Patrick J.F. Groenen is a professor of statistics at the Erasmus School of Economics (ESE).

Professor Groenen's work focuses on a range of issues relating to exploratory multivariate analysis and multidimensional scaling and their numerical algorithms.

He is the co-author of a textbook on multidimensional scaling published by Springer and has published articles in the top peer-reviewed journals including, among others, the Journal of Marketing Research, Computational Statistics and Data Analysis, Psychological Methods, Psychometrika, the Journal of Classification, the British Journal of Mathematical and Statistical Psychology, and the Journal of Empirical Finance.
Recognitions

(4)
Editorial position

(4)

Journal
Advances in Data Analysis and Classification
Role
Associate Editor
Start date
01-01-2007

---

Journal
Psychometrika
Role
Associate Editor
Start date
01-01-1997

---

Journal
Statistica Neerlandica
Role
Associate Editor
Start date
01-01-2002

---

Role
Associate Editor
Start date
01-01-2002
End date
01-04-2009

---
PhD Vacancy

(4)
Several PhD positions for genoeconomics are available as part of a joint research initiative of Erasmus University Rotterdam and the University of Amsterdam. Genoeconomics is a newly emerging research field that investigates the molecular genetic architecture of economic preferences (e.g. risk preferences, time discounting) and important lifetime outcomes (e.g. educational attainment, happiness, self-employment). This research could be transformative for the social sciences by providing new tools and insights to study the causes of behaviors and outcomes. Furthermore, the results of this research can inform medical research by identifying relevant causal pathways for disease outcomes (e.g. cognition-related or cardio-vascular diseases) that can help to identify individuals at risk early on. The PhD candidates will be embedded in an international, interdisciplinary research team that spearheads this new research field.
---
Little is known about the relation between psychological markers (i.e., validated psychiatric symptom scores) such as attention deficit and hyperactivity (ADHD) symptoms and economic, non-clinical, behaviour like entrepreneurship. However, there are some early indications that individuals with high levels of ADHD have higher entrepreneurship intentions when compared to other individuals and that entrepreneurs with high levels of ADHD have a higher level of entrepreneurial orientation than entrepreneurs with a low ADHD level. The present project takes entrepreneurship as a starting point to investigate the relation between psychological markers and economic behaviour. Knowledge of this relation could advance the field of occupational choice as well as that of psychology, and physical and mental well-being (happiness). A mismatch between the real occupational choice and the one predicted by a psychological profile may be detrimental to one's mental and physical well-being (happiness). The research will focus on entrepreneurship but will not be confined to it: other manifestations of economic behaviour, in particular occupational choice, such as unemployment or education may follow. The research will try to identify the relation between multiple psychological markers for psychopathologies (for example: ADHD, addictions, narcissism, dyslexia) and entrepreneurship. In this research project, neuroscience techniques such as electroencephalography (EEG) are employed to study their association with these psychological markers. The project is a joint research initiative of Erasmus School of Economics and the Faculty of Social Sciences (Psychology). The PhD position will be affiliated with the newly established Erasmus University Rotterdam Institute of Biology and Economic Behaviour (EURIBEB). There will also be close collaboration with the newly established Erasmus Economics of Happiness research Organisation (EHERO). Furthermore, the PhD candidate will be part of an international research team that spearheads this new research field. Finally, the Erasmus University Behavioural Lab offers excellent facilities to conduct these cutting-edge studies, and is internationally accredited for its service.
---
Organizational strategy can be a key component in organizational success: strategy can inspire, give direction, and facilitate coordination and cooperation. Yet, the reality of many organizations is that even though they formulate a strategy at the top management level, this strategy is hardly known or understood throughout the organization. An organizational strategy can only be as good as its implementation in employee actions, and a key issue in firm performance thus is the extent to which there is a shared understanding of the organization's strategy. This project is aimed at studying the determinants of such so-called strategic consensus. In doing so the project focuses on such behavioral and organizational determinants of strategic consensus as leadership, social networks, and team processes. Its ultimate aim is to produce knowledge about the causes and consequences of strategic consensus that will allow companies to better implement their strategy.
---
In many areas in economics and management such as marketing, strategy and entrepreneurship, organizational behavior, etc., questionnaires are at the core of the data collection. Often, the answers in the questionnaires are given on a discrete scale, a so-called Likert scale. Outliers (i.e., individuals that behave differently from the majority) are a common problem in such data. For instance, somebody may not take the questionnaire seriously and give random answers, a respondent might use a reversed scale by mistake, or it may simply be the case that a small minority responds differently from the majority. For reliable statistical analysis, methods that are able to identify potential outliers and downweight those observations are therefore necessary. In the existing literature on robust statistics, however, the main concern is usually to prevent outliers from causing arbitrarily large deviations from the true model parameters, while a certain bias is often accepted as a trade-off. With Likert scale data, on the other hand, arbitrarily large deviations from the true parameters are not possible due to the bounded nature of the scale. Instead, robust methods should be designed to be able to detect even small deviations from the majority of the data and to have minimal bias in the presence of outliers. Hence the aim of this project is to investigate the behavior of existing robust methods for Likert scale data, and to use this knowledge to develop new methods that take into account the nature of Likert scale data and typical outlier scenarios.
---
Visiting address
Office: H11-11 (dept.) or T6-03 (ERIM)
Burgemeester Oudlaan 50
3062 PA

,

Rotterdam
Netherlands
Postal address
Postbus 1738
3000 DR

,

Rotterdam
Netherlands