Prof. dr. P.P. (Peter) Wakker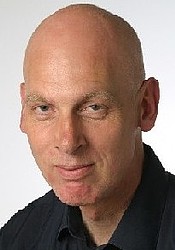 Full Professor
Erasmus School of Economics (ESE)
Erasmus University Rotterdam
Peter Wakker is professor of decisions under uncertainty at the Econometric Institute of Erasmus School of Economics (ESE). He works in behavioral economics and on risk and ambiguity.
Wakker has published in leading journals in economics, business, medicine, psychology, statistics, and mathematics. He was nominated the best-publishing Dutch economist in the years 1994, 1998, 2003, and 2007, and was ranked 90th in the world in the ISI's most cited scientists in economics and business in 2003. He received a Medical Decision Making Career Achievement Award (2007), the Frank P. Ramsey Medal (2013; highest award of INFORMS Decision Analysis Society), and an Honorary doctorate in economics (University of St. Gallen 2016).
Wakker frequently gives advices on insurance in the media.
Wakker is a director of the research group Behavioral Economics.
Publications (157)
Articles (149)
S.G. Dimmock, R.R.P. Kouwenberg & P.P. Wakker (2016). Ambiguity Attitudes in a Large Representative Sample.

Management Science, 62

(5), 1363-1380. doi:

10.1287/mnsc.2015.2198

H. Bleichrodt, K.I.M. Rohde, V. Spinu, U. Keskin & P.P. Wakker (2015). Discounted Utility and Present Value—A Close Relation.

Operations Research, 63

(6), 1420-1430. doi:

10.1287/opre.2015.1433

C. Sales, P.P. Wakker, P.C.G. Alves & L. Faísca (2015). MF Calculator: A Web-based Application for Analyzing Similarity.

Journal of Statistical Software, 65

, 1-10. doi:

10.18637/jss.v065.c02

A. de Palma, M. Abdellaoui, G. Attanasi, M. Ben-Akiva, I. Erev, H. Fehr-Duda, D. Fok, C. Fox, R. Hertwig, N. Picard, P.P. Wakker, J. Walker & M. Weber (2014).

Beware of Black Swans: Taking stock of the description - experience gap in decision under uncertainty. Marketing Letters, 25

(3), 269-280. doi:

10.1007/s11002-014-9316-z

H. Bleichrodt, R.J.D. Potter van Loon, K.I.M. Rohde & P.P. Wakker (2013). A Criticism of Doyle's Survey of Time Preference: A Correction Regarding the CRDI and CADI Families. Judgment and decision making, 8 (5), 630-631.

A. Kothiyal, V. Spinu & P.P. Wakker (2011). Comonotonic Proper Scoring Rules to Measure Ambiguity and Subjective Beliefs.

Journal of Multi-Criteria Decision Analysis, 17

(3/4), 101-113. doi:

10.1002/mcda.454

A.E. Attema, H. Bleichrodt, K.I.M. Rohde & P.P. Wakker (2010). Time-Tradeoff Sequences for Analyzing Discounting and Time Inconsistency.

Management Science, 56

(11), 2015-2030. doi:

10.1287/mnsc.1100.1219

A. de Palma, M. Ben-Akiva, D. Brownstone, C. Holt, M. Thierry, D. McFadden, P. Moffatt, N. Picard, K. Train, P.P. Wakker & J. Walker (2008).

Risk, Uncertainty and Discrete Choice Models. Marketing Letters, 19

(3/4), 269-285. doi:

10.1007/s11002-008-9047-0

V. Kobberling, C. Schwieren & P.P. Wakker (2007). Prospect-Theory's Diminishing Sensitivity versus Economics' Intrinsic Utility of Money: How the Introduction of the of the Euro Can Be Used to Disentagle the Two Empirically. Theory and Decision, 63 (3), 205-231.

M. Abdellaoui & P.P. Wakker (2005). The Likelihood Method for Decision under Uncertainty. Theory and Decision, 58 , 3-76.

P.P. Wakker (2005). Decision-Foundations for Properties of Nonadditive Measures for General State Spaces or for General Outcome Spaces. Games and Economic Behavior, 50 , 107-125.

V. Kobberling & P.P. Wakker (2005). An Index of Loss Aversion. Journal of Economic Theory, 122 , 119-131.

P.P. Wakker, S.J.T. Jansen & A. Stiggelbout (2004). Anchor Levels as a New Tool for the Theory and Measurement of Multiattribute Utility. Decision Analysis, 1 , 217-234.

S.M.C. van Osch, P.P. Wakker, W. van den Hout & A. Stiggelbout (2004). Correcting Biases in Standard Gamble and Time Tradeoff Utilities. Medical Decision Making, 24 , 511-517.

E. Diecidue, U. Schmidt & P.P. Wakker (2004). The Utility of Gambling Reconsidered. Journal of Risk and Uncertainty, 29 , 241-259.

V. Kobberling & P.P. Wakker (2004). A Simple Tool for Qualitatively Testing, Quantitatively Measuring, and Normatively Justifying Savage's Subjective Expected Utility. Journal of Risk and Uncertainty, 28 , 135-145.

P.P. Wakker (2003). The Data of Levy and Levy (2002) "Prospect Theory: Much Ado about Nothing?" Actually Support Prospect Theory. Management Science, 49 , 979-981.

V. Kobberling & P.P. Wakker (2003). Preference Foundations for Nonexpected Utility: A Generalized and Simplified Technique. Mathematics of Operations Research, 28 , 395-423.

P.P. Wakker & H. Zank (2002). A Simple Preference-Foundation of Cumulative Prospect Theory with Power Utility. European Economic Review, 46 , 1253-1271.

I. Gilboa, D. Schmeidler & P.P. Wakker (2002). Utility in Case-Based Decision Theory. Journal of Economic Theory, 105 , 483-502.

P.P. Wakker (2002). Decision-Principles to Justify Carnap's Updating Method and to Suggest Corrections of Probability Judgments. In A Darwiche & N Friedman (Eds.), Uncertainty in Artificial Intelligence, Proceedings of the Eighteenth Conference (pp. 544-551). San Francisco, CA: Morgan Kaufmann

E. Diecidue & P.P. Wakker (2002). Dutch Books: Avoiding Strategic and Dynamic Complications, and a Comonotonic Extension. Mathematical Social Sciences, 43 , 135-149.

A. De Waegenaere & P.P. Wakker (2001). Nonmonotonic Choquet Integrals. Journal of Mathematical Economics, 36 , 45-60.

P.N. Post, A.M. Siggelbout & P.P. Wakker (2001). The Utility of Health States Following Stroke; a Systematic Review of the Literature. Stroke, 32 , 1425-1429.

H. Bleichrodt, J.L. Pinto & P.P. Wakker (2001). Making Descriptive Use of Prospect Theory to Improve the Prescriptive Use of Expected Utility. Management Science, 47 (11), 1498-1514.

E. Diecidue & P.P. Wakker (2001). On the Intuition of Rank-Dependent Utility. Journal of Risk and Uncertainty, 23 , 281-298.

P.P. Wakker (2001). Testing and Characterizing Properties of Nonadditive Measures through Violations of the Sure-Thing Principle. Econometrica, 69 , 1039-1059.

S.J.T. Jansen, A. Stiggelbout, P.P. Wakker, A.N. Nooij, E.M. Noordijk & J. Kievit (2000). Unstable Preferences: A Shift in Valuation or an Effect of the Elicitation Procedure? Medical Decision Making, 20 , 62-71.

P.P. Wakker (2000). Dempster Belief Functions Are Based on the Principle of Complete Ignorance. International Journal of Uncertainty Fuzziness and Knowledge-Based Systems, 8 , 271-284.

R.K. Sarin & P.P. Wakker (2000). Cumulative Dominance and Probabilistic Sophistication. Mathematical Social Sciences, 40 , 191-196.

P.P. Wakker (2000). Uncertainty Aversion: A Discussion of Critical Issues in Health Economics. Health Economics, 9 , 261-263.

P.P. Wakker & H. Zank (1999). State Dependent Expected Utility for Savage's State Space. Mathematics of Operations Research, 24 , 8-34.

A. Chateauneuf & P.P. Wakker (1999). An Axiomatization of Cumulative Prospect Theory for Decision under Risk. Journal of Risk and Uncertainty, 18 , 137-145.

P.P. Wakker & H. Zank (1999). A Unified Derivation of Classical Subjective Expected Utility Models through Cardinal Utility. Journal of Mathematical Economics, 32 , 1-19.

J.M. Miyamoto, P.P. Wakker, H. Bleichrodt & H.J.M. Peters (1998). The Zero-Condition: A Simplifying Assumption in QALY Measurement and Multiattribute Utility. Management Science, 44 , 839-849.

R.K. Sarin & P.P. Wakker (1998). Dynamic Choice and Nonexpected Utility. Journal of Risk and Uncertainty, 17 , 87-119.

P. Stalmeier, P.P. Wakker & Th.G.G. Bezembinder (1997). Preference Reversals: Violations of Unidimensional Procedure Invariance. Journal of Experimental Psychology-Human Perception and Performance, 23 , 1196-1205.

H. Fennema & P.P. Wakker (1997). Original and Cumulative Prospect Theory: A Discussion of Empirical Differences. Journal of Behavioral Decision Making, 10 , 53-64.

R.K. Sarin & P.P. Wakker (1997). A Single-Stage Approach to Anscombe and Aumann's Expected Utility. Review of Economic Studies, 64 , 399-409.

H. Bleichrodt, P.P. Wakker & M. Johannesson (1997). Characterizing QALYs by Risk Neutrality. Journal of Risk and Uncertainty, 15 (15), 107-114.

P.P. Wakker (1996). A Criticism of Healthy-Years Equivalents. Medical Decision Making, 16 , 207-214.

H. Fennema & P.P. Wakker (1996). A Test of Rank-Dependent Utility in the Context of Ambiguity. Journal of Risk and Uncertainty, 13 , 19-35.

J. Miyamoto & P.P. Wakker (1996). Multiattribute Utility Theory without Expected Utility Foundations. Operations Research, 44 , 313-326.

P.P. Wakker & D. Deneffe (1996). Eliciting von Neumann-Morgenstern Utilities when Probabilities Are Distorted or Unknown. Management Science, 42 , 1131-1150.

D.R.M. Timmermans, P. Politser & P.P. Wakker (1995). Aggregation, Rationality, and Risk Communication: Three Current Debates in Medical Decision Making. In J.P. Caverni, M. Bar-Hillel, F. Hutton Barron & H. Jungermann (Eds.), Contributions to Decision Making -I (pp. 111-117). Amsterdam: Elseviers Science

H. Fennema & P.P. Wakker (1994). An Explanation and Characterization for the Buying of Lotteries. In S. Rios (Ed.), Decision Theory and Decision Analysis: Trends and Challenges (pp. 163-175). Dordrecht: Kluwer Academic Publishers

P.P. Wakker, I. Erev & E.U. Weber (1994). Comonotonic Independence: The Critical Test between Classical and Rank-Dependent Utility Theories. Journal of Risk and Uncertainty, 9 , 195-230.

R.K. Sarin & P.P. Wakker (1994). Folding Back in Decision Tree Analysis. Management Science, 40 , 625-628.

R.K. Sarin & P.P. Wakker (1994). A General Result for Quantifying Beliefs. Econometrica, 62 , 683-685.

H.J.M. Peters & P.P. Wakker (1994). WARP Does not Imply SARP for More Than Two Commodities. Journal of Economic Theory, 62 , 152-160.

A.I.R. Maas & P.P. Wakker (1994). Additive Conjoint Measurement for Multiattribute Utility. Journal of Mathematical Psychology, 38 , 86-101.

J. Quiggin & P.P. Wakker (1994). The Axiomatic Basis of Anticipated Utility; A Clarification. Journal of Economic Theory, 64 , 486-499.

R.K. Sarin & P.P. Wakker (1994). Gains and Losses in Nonadditive Expected Utility. In M.J. Machina & B.R. Munier (Eds.), Models and Experiments on Risk and Rationality (pp. 157-172). Dordrecht: Kluwer Academic Publishers

P.P. Wakker (1993). Counterexamples to Segal's Measure Representation Theorem. Journal of Risk and Uncertainty, 6 , 91-98.

J.Y. Jaffray & P.P. Wakker (1993). Decision Making with Belief Functions: Compatibility and Incompatibility with the Sure-Thing Principle. Journal of Risk and Uncertainty, 7 , 255-271.

P.P. Wakker (1993). Unbounded Utility for Savage's Foundations of Statistics, and other Models. Mathematics of Operations Research, 18 , 446-485.

S.H. Chew, L.G. Epstein & P.P. Wakker (1993). A Unifying Approach to Axiomatic Non-Expected Utility Theories: Correction and Comment. Journal of Economic Theory, 59 , 183-188.

P.P. Wakker (1993). Clarification of some Mathematical Misunderstandings about Savage's Foundations of Statistics, 1954. Mathematical Social Sciences, 25 , 199-202.

P.P. Wakker (1993). Savage's Axioms Usually Imply Violation of Strict Stochastic Dominance. Review of Economic Studies, 60 , 487-493.

P.P. Wakker & A. Tversky (1993). An Axiomatization of Cumulative Prospect Theory. Journal of Risk and Uncertainty, 7 , 147-176.

P.P. Wakker (1993). Additive Representations on Rank-Ordered Sets II. The Topological Approach. Journal of Mathematical Economics, 22 , 1-26.

P.P. Wakker (1989). A Graph-Theoretic Approach to Revealed Preference. Methodology and Science, 22 , 53-66.

P.P. Wakker (1988). Characterizations of Quasilinear Representing Functions, and Specified Forms of These. In W. Eichhorn (Ed.), Measurement in Economics (Theory and Applications of Economic Indices (pp. 311-326). Heidelberg: Physica-Verlag

P.P. Wakker (1988). Nonexpected Utility as Aversion of Information. Journal of Behavioral Decision Making, 1 , 169-175.

P.P. Wakker (1986). Concave Additively Decomposable Representing Functions and Risk Aversion. In L. Daboni, A. Montesano & M. Lines (Eds.), Recent Developments in the Foundations of Utility and Risk Theory (pp. 249-262). Dordrecht: Reidel

P.P. Wakker (1985). Continuous Expected Utility for Arbitrary State Spaces. Methods of Operations Research, 50 , 113-129.

P.P. Wakker (1985). Extending Monotone and Non-Expansive Mappings by Optimization. Cahiers du C.E.R.O., 27 , 141-149.

M.B.M. de Koster, H.J.M. Peters, S.H. Tijs & P.P. Wakker (1983). Risk sensitivity, independence of irrelevant alternatives and continuity of bargaining solutions.

Mathematical Social Sciences, 4

(3), 295-300. doi:

10.1016/0165-4896(83)90031-8
Books (2)
P.P. Wakker (2010). Prospect Theory: For Risk and Ambiguity. Cambridge, UK: Cambridge University Press

P.P. Wakker (1989). Additive Representations of Preferences, A New Foundation of Decision Analysis. Dordrecht: Kluwer Academic Publishers
Book Contributions (5)
H.J.M. Peters & P.P. Wakker (2010). Independence of Irrelevant Alternatives and Revealed Group Preferences (Extended abstract). In T. Ichiishi & A. Neyman (Eds.), Game Theory and Applications (pp. 404-406). New York: Academic Press

P.P. Wakker (2008). Uncertainty. In L. Blume & S.N. Durlauf (Eds.), The New Palgrave: A Dictionary of Economics (8) (pp. 428-439). Basingstoke: Palgrave MacMillan

P.P. Wakker (2004). Preference Axiomatizations for Decision under Uncertainty. In I. Gilboa (Ed.), Uncertainty in Economic Theory: Essays in Honor of David Schmeidler's 65 birthday (pp. 20-35). London: Routledge

P.P. Wakker (1987). From Decision Making under Uncertainty to Game Theory. In H.J.M. Peters & K.J. Vrieze (Eds.), Surveys of Game Theory and Related Topics (pp. 163-180). Amsterdam: Centre for Mathematics and Computer Science

D. Schmeidler & P.P. Wakker (1987). Expected Utility and Mathematical Expectation. In J. Eatwell, M. Murray & P. Newman (Eds.), The New Palgrave: A Dictionary of Economics (pp. 229-232). London: The MacMillan Press
Professional Publications
PhD Tracks (2)
Role: Member Doctoral Committee
PhD Candidate: Murat Tarakci
Time frame: 2008 - 2013
Role: Promotor
PhD Candidate: Zhihua Li
Time frame: 2010 - 2014
Recognitions (2)
Editorial positions (2)
Journal of Risk and Uncertainty

Editor

Theory and Decision

Associate Editor
Events (2)
Research Workshop
As: Speaker
Research Seminar
As: Speaker
---
Address
Visiting address
Office: N1-09
Burgemeester Oudlaan 50
3062 PA Rotterdam
Postal address
Postbus 1738
3000 DR Rotterdam
Netherlands