Ph.D. (Philipp) Koellinger
"Breakthroughs often happen at the borderline of disciplines"
Associate Professor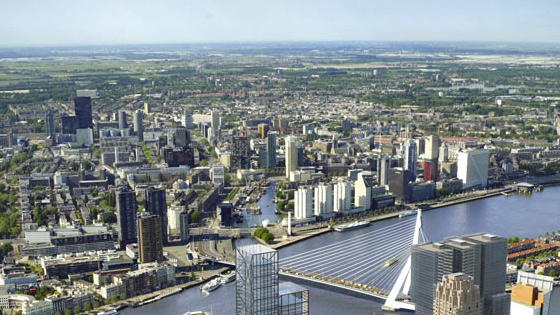 Programme:

Strategy & Entrepreneurship
ERIM Membership:

Member ERIM, affiliated since 2006
Profile
Philipp Koellinger is an associate professor of economics and entrepreneurship at the Erasmus School of Economics (ESE).

His research interests are in the fields of entrepreneurship, behavioural economics and genoeconomics. His current research focuses on the role of genes and cognitive limits and their affect on economic behaviour.

Professor Koellinger is a principal investigator of the Gentrepreneur Consortium and the Social Science Genetic Association Consortium.

His work has been awarded several academic prizes and grants and his scholarly articles have been published in journals such as the Review of Economics and Statistics and the Journal of Economic Perspectives. He is currently one of the associate editors of Small Business Economics.

Professor Koellinger teaches the economics of innovation and entrepreneurship at the ESE.
Recognitions

(15)
Editorial position

(7)

Journal
Entrepreneurship Theory and Practice
Role
Ad Hoc Reviewer

---

Journal
Journal of Business Venturing
Role
Ad Hoc Reviewer

---

Journal
Small Business Economics
Role
Associate Editor
Start date
01-01-2009

---

Journal
Electronic Markets
Role
Ad Hoc Reviewer

---

Journal
Zeitschrift fur Betriebswirtschaft
Role
Ad Hoc Reviewer

---

Journal
Technovation
Role
Ad Hoc Reviewer

---

Journal
Experimental Psychology
Role
Ad Hoc Reviewer

---

Organisation membership

(6)

Organisation
American Economic Association
Role
Member
URL
http://www.aeaweb.org/

---

Organisation
European Economic Association
Role
Member
URL
http://www.eeassoc.org/

---

Organisation
Econometric Society
Role
Member
URL
http://www.econometricsociety.org/

---

Organisation
Royal Economic Society
Role
Member
URL
http://www.res.org.uk/

---

Organisation
Verein für Socialpolitik
Role
Member
URL
http://www.socialpolitik.org/

---

Organisation
Academy of Management
Role
Member

---

Side position

(2)

Name organisation
German Institute of Economic Research - DIW Berlin
Role
Research Affiliate

---

Name organisation
EIM
Role
Researcher

---
Visiting address
Office: H12-14
Burgemeester Oudlaan 50
3062 PA

,

Rotterdam
Netherlands
Postal address
Postbus 1738
3000 DR

,

Rotterdam
Netherlands