M.B.M. (Rene) de Koster
Full Professor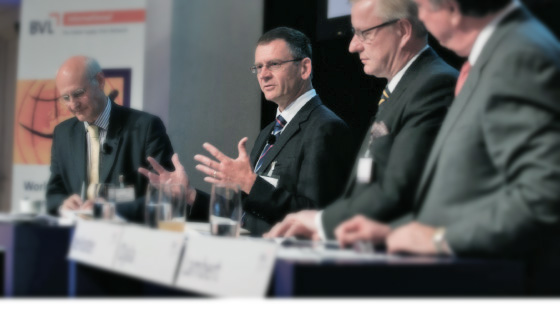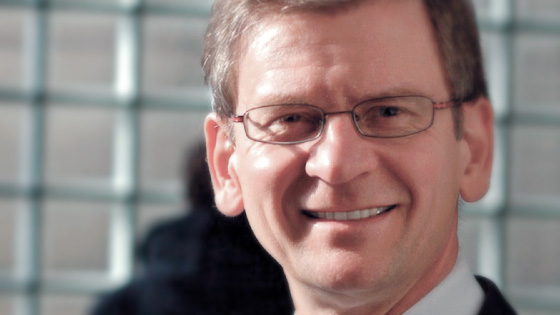 Professor of Logistics and Operations Management
Programme:

Logistics & Information Systems
ERIM Membership:

Fellow ERIM, affiliated since 1999
Profile
René (M.) B.M. de Koster is a professor of logistics and operations management at the Department of Technology and Operations Management, Rotterdam School of Management, Erasmus University (RSM).

Professor de Koster's research interests are warehousing, material handling, container terminal operations, behavioural operations and sustainable logistics.


He is the author and editor of eight books and over 130 papers published in books and journals such as POM, JOM, TS, IIE T, EJOR, and Interfaces. He is on the editorial boards of seven academic journals.

He is in the editorial boards of seven academic journals,a fellow of two research schools, member of the European Logistics Association (ELA) R&D board, member of the BVL Scientific Advisory Board [link to www.bvl.de), member or chairman of three Dutch logistics awards, chairman of Stichting Logistica [link to www.logistica.nl), chaiman of Smartport (link towww.eur.nl/smartport), and founder of the Material Handling Forum (link to www.rsm.nl/mhf).


For eight years Professor de Koster chaired RSM's Department of Management of Technology and Innovation.

Professor de Koster is involved in teaching at RSM at all levels: bachelor, master, post-experience, and executive development. He also lectures at Eindhoven University of Technology (NL), Université Catholique du Louvain (Belgium), TiasNimbas (NL), and the University of Pretoria (South Africa).

After completing his PhD at the Eindhoven University of Technology in 1988, he worked as a consultant designing and implementing logistics and information systems.
Work in progress

(3)
Zaerpour, N., Yu, Yugang & Koster, M.B.M. de (2014). Response Time Analysis of a Live-cube Compact Storage System with Two Classes.
Koster, M.B.M. de, Gue, K. & Vis, I.F.A. (Eds.). (2013). Transportation Science, 47.
Yu, Yugang & Koster, R. de (2010). Open Location Management in Automated Warehousing Systems. Submitted to a Journal: .
Recognitions

(20)
Editorial position

(11)

Journal
International Journal of Operations and Production Management
Role
Special Issue Editor
Start date
01-01-2013
Additional information
Special issue on best papers of the Euroma conference

---

Journal
Journal of Operations Management
Role
Editorial Advisor
Start date
01-01-1998

---

Journal
Operations Research
Role
Associate Editor
Start date
26-03-2012

---

Journal
Transportation Science
Role
Co-Editor Special Issue
Start date
31-05-2012
Additional information
Special issue on Facility Logistics Management

---

Journal
Tijdschrift voor Inkoop en Logistiek
Role
Associate Editor
Start date
01-12-2000
End date
31-12-2010

---

Journal
IIE Transactions
Role
Guest Co-Editor
Start date
01-01-2007
End date
01-10-2008

---

Journal
Supply Chain Forum
Role
Editorial Reviewer
Start date
01-12-2000

---

Journal
Journal of Purchasing and Supply Management
Role
Member Editorial Review Board
Start date
01-01-2005

---

Journal
Logistics Research
Role
Associate Editor
Start date
01-01-2007
End date
31-12-2012

---

Journal
Operations and Supply Chain Management
Role
Editorial Board
Start date
01-01-2008

---

Journal
Logistics and Transport
Role
Member Editorial Review Board
Start date
01-06-2011

---

Side position

(8)

Name organisation
Stichting Logistica
Role
Chairman
Start date
01-01-2009
Additional information
www.logistica.nl
Wage earning
ja

---

Name organisation
BVL
Role
Member Scientific Advisory Board
Start date
01-03-2012
Additional information
http://www.bvl.de/en/scientificadvisoryboard/scientific-advisory-board
Wage earning
nee

---

Name organisation
ELA (European Logistics Association)
Role
Member R&D Board
Start date
01-01-2001
Additional information
www.elalog.org
Wage earning
nee

---

Name organisation
CL Consulting
Role
External Advisory Board
Start date
01-06-2011
Wage earning
nee

---

Name organisation
University of Padua
Role
Member Scientific Committee, Graduate School in Mechatronics and Product Innovation Engineering
Start date
01-03-2013
Additional information
http://www.unipd.it/en/
Wage earning
nee

---

Name organisation
VeLA
Role
Honorary member
Start date
02-02-2013
Additional information
www.vela.nl
Wage earning
nee

---

Name organisation
Ahold
Role
Member Advisory Board Warehouse Mechanisation
Start date
01-12-2012
End date
01-10-2013
Additional information
http://www.ahold.com
Wage earning
ja

---

Name organisation
Guest Professor
Role
University of Science and Technology of China
Start date
01-04-2013
Additional information
http://www.ustc.edu.cn
Wage earning
ja

---

ERIM Awards

(1)

Name
ERIM Impact Award
Year
2013
Website
http://www.erim.eur.nl/index.php?id=10025

---
Events

(39)
Aug 27, 2014
Smart Future Logistics
ERIM Conference | Logistics

---

Sep 17, 2013
A General Framework for the Influence of System Load on Service Time
ERIM Research Seminar | Logistics

---

Sep 16, 2013
How Fast do People Work Under Load?
Other | Logistics

---

Aug 27, 2013
Computationally Efficient Algorithms for Near-Optimal Decision-Making in the Presence of Uncertainty
ERIM Research Seminar | Logistics

---

Jun 11, 2013
Modelling Order Pickers for Joint Order Batching and Batch Assignment
ERIM Research Seminar | Logistics

---

Feb 22, 2013
Cross-Dock and Storage Systems: Application of Research
ERIM Research Seminar | Logistics

---

Nov 26, 2012
Flexibility and consistency in static and dynamic inventory-routing problems
ERIM Research Seminar | Logistics

---

Aug 28, 2012
Rollout Policies for Dynamic Solutions to the Multi-Vehicle Routing Problem with Stochastic Demand and Duration Limits
ERIM Research Seminar | Logistics

---

Jul 12, 2012
Impact of flexible docks on truck scheduling in cross-docking environment
ERIM Research Seminar | Logistics

---

Jun 29, 2012
An Empirical Examination of the Effect of Operational Leannes and Outsourcing on Carbon Efficiency in a Supply
ERIM Research Seminar | Logistics

---

Apr 3, 2012
Batching of Precedence Constrained Order Picking Bins in a Multi-Depot Warehouse
ERIM Research Seminar | Logistics

---

Mar 27, 2012
Partnering with U.S. Logistics Companies and Innovative Aisle Configurations for Unit-Load Warehouses
ERIM Research Seminar | Logistics

---

Mar 8, 2012
Supply Chain Disruptions: Evaluating Recovery Strategies
ERIM Research Seminar | Logistics

---

Oct 12, 2011
Improving Throughput Capacity in Multi-tier Warehouse Systems using Autonomous Vehicles
ERIM Research Seminar | Logistics

---

Sep 20, 2011
Employee Scheduling at Maritime Container Terminals
ERIM Research Seminar | Logistics

---

Aug 24, 2011
Container Terminal Logistics and Applications of Optimization Techniques
ERIM Research Seminar | Logistics

---

Aug 8, 2011
Strategic Design and Analysis of a Relay Network in Truckload Transportation
ERIM Research Seminar | Logistics

---

Jun 6, 2011
Performance-based Logistic Risk Management in Closed-loop Supply Chains
ERIM Research Seminar | Logistics

---

May 9, 2011
Improving the Revenue of Self-storage Warehouses by Optimizing Storage Scheduling Decision
ERIM Research Seminar | Logistics

---

Mar 24, 2011
Orderverzamelen, State of the Art
Other | Logistics

---

Mar 21, 2011
ERIM Research Clinic: Facility Logistics
ERIM Research Clinic | Logistics

---

Apr 26, 2010
ERIM Research Clinic: Facility Logistics
ERIM Research Clinic | Logistics

---

Oct 29, 2009
Stochastic models for warehousing systems
ERIM Research Workshop | Logistics

---

Sep 2, 2009
Reducing Bus Bunching
ERIM Research Seminar | Logistics

---

Feb 25, 2009
A Dynamic Approach to Bid-Price-Based Revenue Management in Make-to-order Production
ERIM Research Seminar | Logistics

---

Nov 19, 2008
Combined Berth Allocation and Yard Planning
ERIM Research Seminar | Logistics

---

Oct 23, 2008
The Maximal Dispersion Territory Design Problem and the WEEE-directive
ERIM Research Seminar | Logistics

---

Aug 29, 2008
Studies on Tactical Capacity Planning with Contingent Capacities
ERIM Research Seminar | Logistics

---

Aug 18, 2008
Valuate Outsourcing Contracts from Vendors' Perspective; A Real Options Approach
ERIM Research Seminar | Logistics

---

Aug 15, 2008
My Past, Present and Future Research
ERIM Research Seminar | Logistics

---

May 23, 2008
Green/Sustainable Logistics
ERIM Research Seminar | Logistics

---

Mar 20, 2008
Freight Transport in London: Current Issues and Future Developments
ERIM Research Seminar | Logistics

---

Nov 15, 2007
Hybrid Approaches to Model Supplier Related Issues in a Dynamic Supply Chain
ERIM Research Seminar | Logistics

---

Mar 16, 2007
Demand-supply Mismatch and Stock Market Reaction: Evidence from Excess Inventory Announcements
ERIM Research Seminar | Logistics

---

Jan 18, 2007
Production Scheduling with Artificial Neural Networks
ERIM Research Seminar | Logistics

---

Sep 23, 2005
Heuristic Solution of a Location Problem in Order Picking: A case Study
ERIM Research Seminar | Logistics

---

Aug 31, 2005
The Multi-Location Transshipment Problem with Positive Replenishment Lead Times
ERIM Research Seminar | Logistics

---

Aug 5, 2005
An Empirical Study of Ordering Behavior of Retail Stores
ERIM Research Seminar | Logistics

---

May 31, 2005
Large Scale Inventory Routing Problem with Split Delivery: a New Model and Algorithm
ERIM Research Seminar | Business Processes

---
Visiting address
Office: T10-56
Burgemeester Oudlaan 50
3062 PA

,

Rotterdam
Netherlands
Postal address
Postbus 1738
3000 DR

,

Rotterdam
Netherlands