R.A. (Rob) Zuidwijk
Associate Professor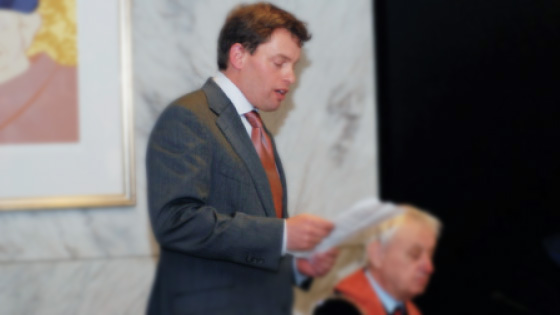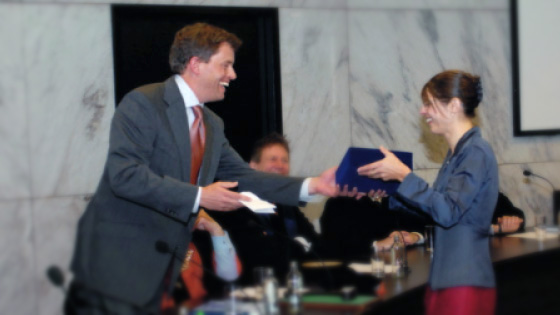 Associate Professor in Supply Chain Management
Programme:

Logistics & Information Systems
ERIM Membership:

Member ERIM, affiliated since 1999
Profile
Rob Zuidwijk is an associate professor of supply chain management at Rotterdam School of Management, Erasmus University (RSM) and a full professor of freight transport and traffic networks at the Department of Civil Engineering and Geosciences, Delft University of Technology.

He is also the academic director of Erasmus Smart Port Rotterdam.

Professor Zuidwijk's main research interests are in freight transport and supply chain management, with a particular focus on international logistics and ports, sustainability, and the role of information as an enabler. He has also worked on closed loop supply chains and product life cycle management.

His work has been published in journals such as California Management Review, Communications of the ACM, Production and Operations Management, the European Journal of Operational Research, the Journal of the Operational Research Society, and Transportation Research: Part C.

He has participated and coordinated (ongoing) funded research projects in the area of international logistics and container transport, including FP7 projects INTEGRITY and CASSANDRA, and Dinalog project ULTIMATE, and has been involved in research projects for individual companies such as the Port of Rotterdam, IBM, and IHC.

He presently supervises a number of PhD students on port related research and teaches freight transport systems, intermodal transportation, international logistics and supply chain management, and inter-organizational systems in logistics to B.Sc., M.Sc., and Ph.D. Students. He is also involved in post-experience courses.

Professor Zuidwijk received his PhD in Mathematics from Erasmus University and has held a one year visiting position at the University of California at Los Angeles.
Work in progress
Romochnkina, I., Baalen, P.J. van & Zuidwijk, R.A. (2012). Digital Platforms in Ports: towards the third generfation of port community systems. EURAM 2012: Rotterdam.
Visiting address
Office: T09-30
Burgemeester Oudlaan 50
3062 PA

,

Rotterdam
Netherlands
Postal address
Postbus 1738
3000 DR

,

Rotterdam
Netherlands