Three ERIM researchers on 2011 Marketing Science Institute Young Scholars List
---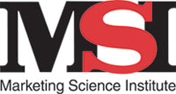 The top industry group of the Marketing Science Institute (MSI) has identified three ERIM members as the likely leaders of the next generation of academics: Berk Ataman, Stefano Puntoni, and Dennis Fok. They were named '2011 Young Scholars'.
Ataman, Puntoni, and Fok will take part in the Marketing Science Institute's biennial Young Scholars Programme, January 6-9, 2011 in Park City, Utah. Started in 2001, the programme brings together the 20 invited most promising "young" academics (those who received their doctorates between three to six years ago) to enhance research collaborations.
About Berk Ataman, Stefano Puntoni, and Dennis Fok
Berk Ataman, Assistant Professor of Marketing Management, focuses his research on long-term effects of marketing activity and dynamics of company performance, market response, and consumer behaviour. He specifically focuses on developing quantitative models to support marketing decision making and seeks to help managers better understand how marketing affects performance.
Stefano Puntoni, Associate Professor of Marketing Management, investigates the social and emotional determinants of consumer behaviour and his research has appeared in some of the top journals in management including the Journal of Consumer Research, the Journal of Marketing Research, and Organizational Behavior and Human Decision Processes.
Dennis Fok is Associate Professor at the Econometric Institute. His research interests include modelling unobserved heterogeneity, panel models, marketing econometrics, and nonlinear models. His work has been published in, among other journals, Journal of Marketing Research, Marketing Science, Journal of Econometrics, and Journal of Applied Econometrics.
Praise from ERIM
Commenting on these MSI selections, Ale Smidts, Scientific Director of ERIM, said 'We are incredibly proud to have such outstanding faculty at our research institute ERIM. We've cemented our reputation as a source of top thought leaders and promising up-and-coming scholars. They are answering real-world questions and working across disciplines with their research, and then translating it in the classroom to our students as well as in the corporate world. Dennis, Berk and Stefano have really caught the attention of researchers and practitioners around the world, and they keep getting better every day. They are a bunch of very talented scholars that the Erasmus University can be proud of. They rock!'
With these latest scholars, ERIM currently has six MSI Young Scholars among its world-leading faculty. The other faculty members to previously have received this honour are: Stijn van Osselaer (2003), Stefan Stermersch (2005) and Martijn de Jong (2009). Erasmus is now the university with the largest number of MSI Young Scholars outside the US.