Ale Smidts and Paul Wouters receive NWO grant to lead European project on the neuro-turn in social sciences
---
Ale Smidts, Professor of Marketing Research and Director of the Centre for Neuroeconomics at the Erasmus University Rotterdam and Paul Wouters, Professor of Scientometrics and Director of the Centre for Science and Technology Studies at Leiden University, have received an NWO "Open Research Area" grant. Over a period of three years, they will receive a total subsidy of € 210,000 to lead a European project on the "Neuro turn in European Social Sciences and the Humanities: Impacts of neurosciences on economics, marketing and philosophy" (acronym: NESSHI). The objective of this research will be to provide the first empirical sociological study of the uptake of decision neurosciences by social sciences and the humanities, and its subsequent consequences on how social scientists intervene in society.
Other partners in the NESSHI project are Dr. Clément Levallois (Rotterdam School of Management, Erasmus University), Dr. Anne Beaulieu (E-humanities group, KNAW), Pr. Steve Woolgar (Oxford Said Business School), Professor Sacha Bourgeois-Gironde (ENS Ulm) and Professor Elisabeth Hildt (University of Mainz). Together, they will receive a total subsidy of € 1,250,000.
Paul Wouters: "For several years now, researchers in marketing and economics have performed experiments in partnership with brain imaging centres, while classic debates in the philosophy of mind are now discussed with references to the latest neurophysiological results published in Nature or Science. This will have deep impact on the social and legal fabric of society – witness the potential impact of neuroethics on criminal law, or the prospect of neuroeconomic policies to encourage saving or improve financial risk management. A thorough understanding of these transformations is therefore quite urgent." To realise this ambitious programme, the Dutch team will build on the successful collaboration between Leiden University, Erasmus University Rotterdam and the E-humanities group (KNAW), as well as develop new ties with Oxford, Paris and Mainz. Ale Smidts adds to this: "The results of the project will be valuable to the researchers in the social sciences, to the neuroscientists who disseminate their results in the social sciences and humanities, and to the public interested in the practical impact of decision neurosciences and neuromarketing on their daily lives."
The objective of "Open Research Area" grants is to foster collaboration between major European research centres in social sciences from the Netherlands, UK, France and Germany.
Ale Smidts is Professor of Marketing Research at Erasmus University, and Scientific Director of the Erasmus Research Institute of Management (ERIM). His research interests include behavioural decision making, risk attitudes and persuasive communication. He is currently working in the area of decision neuroscience where he is collaborating with neuroimaging specialists from the Donders Institute for Brain, Cognition and Behavior, Radboud University Nijmegen. He also works on emotions and financial decision making in the EU-funded xDELIA project.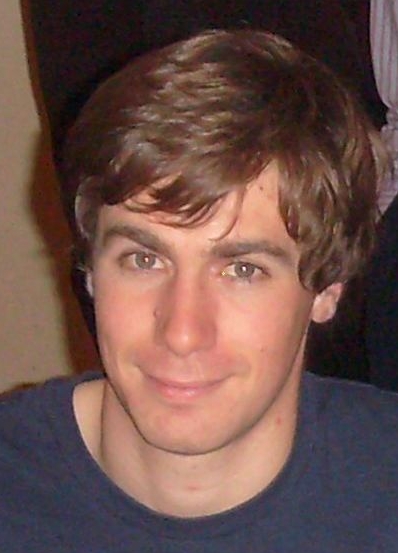 Paul Wouters is Professor of Scientometrics at the Leiden University. He has published on the history of the Science Citation Index, on scientometrics and on the way the criteria of scientific quality have been changed by citation analysis. He is now focusing on the role of information and communication technologies in the practice of knowledge creation. He is particularly interested in the design and analysis of new scholarly practices in the humanities and social sciences.
Clément Levallois is a Post-doctoral Fellow at Erasmus University. A historian of economics by training, his current research focuses on neuroeconomics and neuromarketing: using methods from scientometrics and network analysis, he studies their recent emergence and social impact. He will be the main scientific researcher in the Netherlands for the NESSHI project.