T.H. (Taco) Reus
Endowed Professor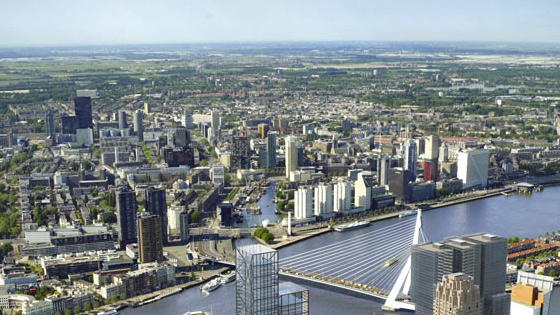 Endowed Professor in Global Strategy
Programme:

Strategy & Entrepreneurship
ERIM Membership:

Member ERIM, affiliated since 2009
Profile
Taco Reus is professor in Global Strategy at the Department of Strategic Management & Entrepreneurship, Rotterdam School of Management, Erasmus University (RSM).

His research examines how firms are influenced by the environment in which they strategize, operate and expand, and how organizational capabilities and experience help or hurt firms in this environment. Commonly, Taco Reus studies these topics in the context of mergers and acquisitions. His current research focuses on the role of contextual factors in post-merger integration such as cultural and institutional differences in cross-border acquisitions. His other related projects look at the role of procedural qualities during post-merger integration, such as procedural justice, emotional capability, and other integration capabilities, and how firms can manage the post-merger integration process successfully.

Taco Reus' articles have been published in several high-profile academic journals including the Academy of Management Journal, the Academy of Management Review, the Strategic Management Journal, the Journal of International Business Studies, and Management International Review. He currently serves on the editorial board of the Academy of Management Review for which he received Outstanding Reviewer awards in both 2009 and 2011, and Strategic Organization.

Professor Reus teaches courses on the institutional context of firms in RSM's BA and IBA programmes and on international firm strategies in the school's Global Business & Stakeholder Management Master's programme. He was nominated professor of the year in 2010, 2011 and 2012 by his BA students.

Taco Reus obtained his master's degree in psychology from the University of Amsterdam, and his Ph.D. in strategic management from Florida State University. With his dissertation entitled 'A Knowledge-Based View of International Acquisitions,' he was a finalist in the Organisation Science 2003 Dissertation Proposal Competition and the 2004 Gunnar-Hedlund Competition for best dissertation in international business. Prior to joining RSM, he worked at Florida Atlantic University.
Publications

(11)
Articles

(10)

Reus, T.H. (2012). Culture's consequences for emotional attending during cross-border acquisition implementation. Journal of World Business, 47(3), 342-351.[go to publisher's site]
Ellis, K.M., Reus, T.H., Lamont, B.T. & Ranft, A.L. (2011). Transfer effects in large acquisitions: How size-specific experience matters. Academy of Management Journal, 54(6), 1261-1276.
Ellis, K.M., Reus, T.H. & Lamont, B.T. (2009). The effects of procedural and informational justice in the integration of related acquisitions. Strategic Management Journal, 30(2), 137-161.
Reus, T.H. (2009). The double-edged sword of cultural distance in international acquisitions. Journal of International Business Studies, 40(8), 1298-1316.[go to publisher's site]
Reus, T.H., Ranft, A.L., Lamont, B.T. & Adams, G.L. (2009). An interpretive systems view of knowledge investments. Academy of Management Review, 34(3), 382-400.
Reus, T.H. & Rottig, D. (2009). Meta-analyses of international joint venture performance determinants. Management International Review, 49(5), 607-640.
Crook, T.R., Giunipero, L., Reus, T.H., Handfield, R. & Williams, S.K. (2008). Antecedents and outcomes of supply chain effectiveness: An exploratory investigation. Journal of Managerial Issues, 20(2), 161-179.
Reus, T.H. & Liu, Y. (2004). Rhyme and reason: Emotional capability and the performance of knowledge-intensive work groups. Human Performance, 17(2), 245-266.
Reus, T.H. & Ritchie, W.J. (2004). Inter-partner, parent, and environmental factors influencing the operation of international joint ventures: 15 years of research. Management International Review, 44(4), 1-25.
Hult, G.T.M., Ketchen Jr., D.J. & Reus, T.H. (2001). Organizational learning capacity and internal customer orientation within strategic sourcing units. Journal of Quality Management, 6, 173-192.
Events

(14)
Apr 8, 2014
A Sensemaking Perspective on the Breakdown of Trust in an Acquisition Process
ERIM Research Seminar | Strategy & Entrepreneurship

---

Dec 16, 2013
Should Birds of a Feather Flock Together? Agglomeration by Nationality as a Constraint in International Expansion
ERIM Research Seminar | Strategy & Entrepreneurship

---

Dec 10, 2013
Learning to Learn or Learning to Coordinate? The Influence of Alliance Experience on Acquisition Performance
ERIM Research Seminar | Strategy & Entrepreneurship

---

Dec 9, 2013
The Effect of CEO Compensation on their Responses to Institutional Pressures: Evidence from the Choice between Cross-Border Alliances and Acquisitions
ERIM Research Seminar | Strategy & Entrepreneurship

---

Dec 4, 2013
Varieties in State Capitalism: Outward FDI Strategies of Central and Local State Owned Enterprises from Emerging Economy Countries
ERIM Research Seminar | Strategy & Entrepreneurship

---

Dec 3, 2013
Behind the Scenes: The Inside Story of the IWC 1982 Whaling Moratorium and its Impact on Greenpeace's International Strategies
ERIM Research Seminar | Strategy & Entrepreneurship

---

May 21, 2013
International Technology Sourcing Strategies And Inventor Employment
ERIM Research Seminar | Strategy & Entrepreneurship

---

Feb 5, 2013
Institutional Complementarity as the Space for Strategic Preferences
ERIM Research Seminar | Strategy & Entrepreneurship

---

Oct 4, 2012
SMS Extension: Strategy & Institutions
Conference | Strategy & Entrepreneurship

---

Mar 9, 2011
Towards an Institutional Model of the Multinational Enterprise
ERIM Research Seminar | Business-Society Management

---

Feb 2, 2011
The Political Role of the Business Firm: An Ordonomic Concept Inspired by the Aristotelian Idea of Citizenship
ERIM Research Seminar | Business-Society Management

---

Oct 27, 2010
Configurations and Performance of Professional Service Firms: The Role of Complementarities
ERIM Research Seminar | Business-Society Management

---

Mar 17, 2009
A Look at the Research Process through the Eyes of an Editor
ERIM Research Seminar | Business-Society Management

---

Mar 17, 2009
The Many Faces of Leadership
ERIM Research Seminar | Business-Society Management

---
Visiting address
Office: T07-14
Burgemeester Oudlaan 50
3062 PA

,

Rotterdam
Netherlands
Postal address
Postbus 1738
3000 DR

,

Rotterdam
Netherlands