Ownership structure and firm profitability in South Korea: The impact of group affiliation, family ownership & foreign investor ownership on corporate financial performance
---
Alexandra Kasper, 2012
Abstract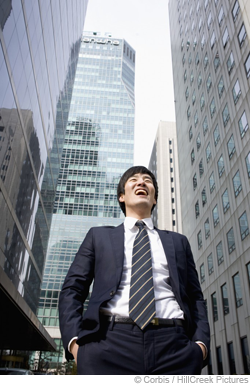 The strength of the South Korean economy is indisputable based on the economic power of several Chaebols – large, highly diversified and family-controlled South Korean business groups. The four biggest Chaebols – Samsung, Hyundai Motor, SK Corporation and LG – account for almost half of the country's exports and for more than 40% of the country's GDP. Samsung alone accounts for 8 per cent of Korea's tax revenues, 22% of exports and almost one quarter of stock market capitalization (Hussain, 2007).
Previous research has found significant evidence that companies belonging to one of these Chaebols are more profitable than independent companies. Business groups' affiliates generally benefit from richer flows of information and preferential treatment in terms of resource allocation in particular financial resources (Chang & Hong, 2000). Other studies have shown that group affiliated companies in Korea show superior performance because their multidimensional structure which significantly reduces transactions costs (Chang and Choi, 1988). Or controlling shareholders use insider information to increase their shares of more profitable firms and transfer profits to other affiliates through intra-group trade which ultimately improves firm performance (Chang, 2001). However, past research has failed to relate the importance of family ownership within group affiliated companies to firm profitability since affiliate ownership was treated as a separate ownership category and not as a form of family ownership. Thus the question arises whether the advantages of family ownership for example a longer investment horizon (James, 1999) or the transfer of private financial resources in times of crisis (Friedman, Johnson & Mitton, 2003) are also applicable for Chaebol affiliated companies? So does a higher family involvement further improve corporate financial performance?
Besides family ownership, a second variable for which significant evidence has been found to have a strong impact on corporate financial performance is foreign investor ownership, especially in emerging economies. Foreign investor ownership is generally positively associated with firm profitability since foreign investors bring important organizational and managerial capabilities into the company in addition to financial resources (Chibber and Majumdar, 1998). Additionally, they contribute to the improvement of the corporate governance system so reduce costs of agency problems and therefore improve the firm's financial performance (Douma et al., 2006). Again, researchers have not yet investigated the link between group affiliation and foreign investor ownership and its impact on firm performance. However this is necessary in order to understand the factors impacting profitability within a sample of group affiliated companies.
From an academic point of view this study's objective is not only to understand if Chaebol affiliation leads to superior corporate performance, but to bring research one step further by investigating the impact of Chaebol family ownership and control on firm profitability. Further, the study at hand will analyse the impact of a second variable on firm profitability: foreign investor ownership, also with regard to the level of family control within the Chaebol-affiliated company.
In practice, this study will contribute to a better understanding of the factors driving financial performance for South Korean companies which might facilitate the decision making process of foreign investors in the future. In the recent years, investors' interest has grown due to the enormous economic growth potential of the country. But still, South Korea is characterized by a very low share of foreign direct investment, as a percentage of GDP, which is the lowest of any OECD country (except Japan) (Invest Korea, 2011).
The research questions can be summarized as follows:
What is the impact on group affiliation on firm profitability?
Does family ownership within the Chaebol affiliated company improve or deteriorate corporate financial performance?
With regard to the level of family ownership within the Chaebol affiliated company, does foreign investor ownership improves or deteriorate firm profitability?
Keywords
family ownership, chaebols, group affiliation, foreign ownership, Korea