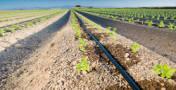 Rijk Scholtes Jr. looked up from his desk surprised to see his brother, Ben, stride through the door. It had been two years ago since the brothers had taken over Scholtes Waterservices, the family business, and the transfer from father to sons had not gone smoothly. They were working with an advisor to help with the transition issues, but the next meeting was not for several weeks. Rijk Jr. had not expected to see Ben until that time.
After Ben walked into the office, he told Rijk Jr. he was fed up with the issues going on within the family business. Ben said that it would be better to quickly discuss solutions to the ongoing disagreements and conflicts between Rijk Jr. and his father. "Quickly discuss?" was Rijk Jr.'s only reponse. He wondered whether anyone in the family had any idea how the situation affected him, both emotionally and physically. Disappointed and confused by his brother's attitude, Rijk Jr. stood up and walked away. It seemed that lately Ben increasingly chose their father's side. "How did it get this far?" Rijk Jr. wondered as he walked to his car. "My father should not even be involved in the business anymore!" He didn't know how much longer he could take the disagreements. At that moment, all Rijk Jr. wanted was to leave the family firm.
Ganong Bros. Limited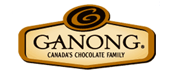 On March 30, 1995, David Ganong, President of Ganong Bros. Limited (GBL) walked out of the annual board meeting gravely concerned. Ganong Bros. Limited was a small, private family confectionary firm in St. Stephen, New Brunswick with a wide variety of sugar confectionery and chocolate product lines. The board of directors had just reviewed the year-end financial statements which essentially showed two consecutive years of financial losses. The Board had pressed Ganong hard for a solution and had given him six weeks to return with a recommendation that would restore the company to profitability. The board had also challenged Ganong to develop a growth plan that would increase company revenues by 50 per cent. Furthermore, this growth was required to take place above and beyond changes that were made to the main business lines, and was to be driven by business models, products, or services that were not currently considered to be part of the core business.
De Kuyper Royal Distillers: Three Centuries of Succession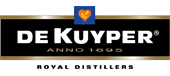 Marc de Kuyper left his office at Bickery Food Distribution, pondering his plans for the future. He very much wanted to become the next Managing Director of De Kuyper Royal Distillers, a firm that had been in his family for over three centuries. Marc was now 31 years old, and though he had spent the last several years trying to plan his career in order to prepare for a role in the family business, he still did not hold a position within the family firm. In late 2009 Bob de Kuyper, Marc's father, had retired from his position as Managing Director of De Kuyper Royal Distillers (De Kuyper). After a career spanning 32 years with De Kuyper, Bob had decided it was time to retire and pursue his own personal interests.
Marc reminded himself once again that things did not always go the way he wished: it had been four years since he had first expressed an interest in joining the family business. The family firm's supervisory board had specific conditions for joining the family firm, and to them, business came over family. Marc knew he had to make some critical career decisions in order to meet the board's criteria. Yet four years later he was still unsure of his situation, and he still had not received the clarity for which he had asked.
Falling in Love: The Health Nut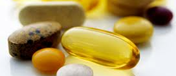 Late in the afternoon on January 20, 2006, Chris Bregmann hung up the phone. Her account manager had just called to tell her that the bank was not going to extend any further credit to her small retail natural health products (NHP) store located in Grand Bend, Ontario.
Bregmann and Vince Bury, her life and business partner, had owned The Health Nut since May 2003. While they had successfully grown sales, the business was not generating enough cash to sustain itself and provide the partners with adequate compensation. As a result, the business relied heavily on borrowing from the bank.
Now that the bank was no longer a source of financing, Bregmann and Bury had a major problem on their hands. What should they do now? Something was going to have to change. They had about four weeks left before the business ran out of cash.
The Future of AFG: How Family Attachment Influence Growth
In this family business case written by three RSM students and supervised by RSM Professor Willem Hulsink, the Polano family finds themselves at a cruci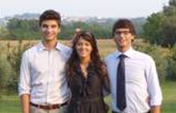 al crossroad in their family business, AFG, a commercial dealer of food packaging plastics. Following an acquisition, AFG had experienced two years of underperformance due to problems with the newly acquired manufacturing plant . The question now was what to do. Each of the options the family was considering could potentially change AFG`s future outlook, and could have significant effects on the family. While wanting to avoid as much risk as possible, failing to invest in growth might place the family`s current and future financial security at risk.