Hiring a Non-family CEO Is All About Managing Expectations
---
"Success of a non-family CEO depends highly on managing expectations," concluded a family business leader to the presentation given by Vanessa Strike, Assistant Professor of Strategy and Scientific Director of the Erasmus Centre for Family Business (ECFB) when she presented results of her research into family business leaders at a round-table meeting on 28 November 2013. The ECFB is a leading research centre in the development of research into the intellectual capital of family businesses, based at the Erasmus Research Institute of Management (ERIM).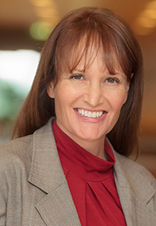 Assistant Professor Vanessa Strike initiated her research three years ago, intrigued by a family business leader who invested in China at the end of his career, just before passing on the torch to the next leader. Other research showed that non-family CEOs would not typically do this; it could harm the results of the business at the end of their careers. Dr Strike's research among family firms in the USA shows that non-family CEOs make different strategic decisions to those made by family CEOs. Decisions by a family CEO can be driven by socio-emotional wealth, related to the family's roots. The research does not state whether these decisions are good or bad, only that they are different. That in itself is reason to consider the composition of the board in a family firm, said Dr Strike.
Dr Strike's presentation was followed by an animated discussion between the 20 attendees – current and future leaders of family businesses in the Netherlands as well as non-family CEOs. The discussion was led by Hans van Oosterhout, Professor of Corporate Governance and Responsibility at ERIM. One of the general conclusions was that there is no fixed recipe for successful family governance and composition of the board; this was illustrated by the variety in governance structures of participants at the round table session. "Every time I go to a meeting like this to share experiences with other family members, I am surprised by the uniqueness of each family business; its unique family background and structure, family culture, business and governance structure," said one participant. Those present were unanimous in endorsing the importance of discussing topics like this amongst peer family businesses on a regular basis. "Having the right governance is continuously adapting your governance to changes in the family and the business, and therefore we need best practices from other family businesses."
A family business leader found proof in Strike's research that a CEO model does not work. "We combine family and non-family executives in our board that decides by consensus. Thus, we combine the strengths of family and non-family perspectives."

Another participant, who is currently preparing to take over the family business from her father, added to the discussion by stating that "people still see my father as the family business leader but part of my preparation as a successor is that we jointly decide on important matters." Dr Strike is currently collecting data to further investigate how this co-operation between current and future leaders in family businesses, or the lack of it, might influence strategic decision-making, so this discussion will be continued.
Those taking part in the session indicated that they found these types of discussions highly useful. "Sound research on these subjects keeps us sharp. At the same time, we can contribute to the research by giving our experience and practical input. We thereby keep researchers on the right track," said one.
The Erasmus Centre for Family Business contributes to the development and long-term viability of family businesses around the world through the provision of research on family business, development of family business leaders, and outreach activities.