Research Partnership Explores Succession of Family Businesses
---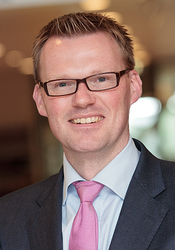 A partnership to boost academic research into organisations, strategy and governance at family businesses has been formed by Dutch co-operative bank Rabobank, global top-five accounting firm BDO and the Erasmus Centre for Family Business (ECFB) based at Rotterdam School of Management, Erasmus University (RSM). They will be joining forces to convert world-class research into identifiable business cases and practical resources for families businesses to use. The partnership's first research project will take place this spring and will focus on changes in business strategy when a new generation takes over.
The partnership replaces the Dutch Family Business Centre (Nederlands Centrum voor Familiebedrijven, NCFB) which was set up by Rabobank and BDO 20-year ago to research family businesses. There are a substantial number of family businesses in the client databases of BDO and Rabobank ― which corresponds to the percentage of family businesses in the Netherlands.
A logical choice of collaboration partners
The ECFB is one of the leading university centres in international research into family businesses. Professor of Organisation Theory, Development and Change at RSM and co-director of ECFB Professor Pursey Heugens says: "Our aim is to gain new insight into family businesses every year, which will help us understand what makes them unique. This is because these entrepreneurs share the communal dimension in family businesses, regardless of the sector they operate in; it isn't merely their job, it's also an extension of their personal identity."
Read the full article here.
The Erasmus Research Institute of Management (ERIM) is the Research School (Onderzoekschool) in the field of management of the Erasmus University Rotterdam. The founding participants of ERIM are the Rotterdam School of Management (RSM), and the Erasmus School of Economics (ESE). ERIM was founded in 1999 and is officially accredited by the Royal Netherlands Academy of Arts and Sciences (KNAW). The research undertaken by ERIM is focused on the management of the firm in its environment, its intra-and inter firm relations, and its business processes in their interdependent connections.
The objective of ERIM is to carry out first rate research in management, and to offer an advanced doctoral programme in Research in Management. Within ERIM, over three hundred senior researchers and PhD Candidates are active in the different research programmes. From a variety of academic backgrounds and expertise, the ERIM community is united in striving for excellence and working at the forefront of creating new business knowledge.