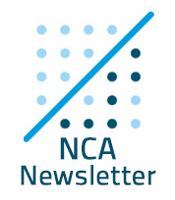 Have you read the first newsletter of this academic year?
Among others, we discussed about our specialized webinars, our new book chapter in creativity research as well as how to get involved in the NCA community.


You can find this newsletter as well as the other other past ones here: https://www.erim.eur.nl/necessary-condition-analysis/about-nca/members/newsletter/old-newsletters/

You can also register to receive our upcoming NCA newsletters and stay informed about our last updates (link in the title of this news).