Necessary Condition Analysis
Necessary Condition Analysis (NCA) is a new approach and data analysis technique for identifying necessary (but not sufficient) conditions in data sets. It can complement traditional regression based data analysis as well as methods like QCA. NCA provides very relevant insights for practice. Recent methodological and substantive publications show that NCA can combine rigor and relevance.
In their paper, Delgosha, Saheb and Hajiheydary used NCA to analyze the levels of digitalisation factors that are necessary for (but do not guarantee) realizing the different levels of sustainable competitiveness. Their analysis showed that "although digitalisation factors are not critical to low levels of Global Sustainable Competitiveness, their presence is important [and even essential according to NCA] to reach moderate and high levels of sustainable competitiveness" (p13).

Their study is one of the first which attempts to simultaneously use NCA and fsQCA methods in information systems.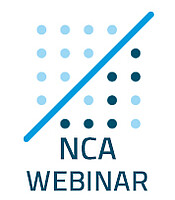 The EURAM conference is just around the corner. If you are attending it, you can join us for a Webinar on NCA on Saturday 5th December from 11:30 until 13:00.
We will cover a basic introduction of NCA and will offer a more in-depth discussion about the methodology. To attend the webinar, you will find all information on your EURAM account.