The NCA team of volunteers consists of three groups. The NCA Ambassadors are responsible for providing (mostly free) services to the NCA community (social media, newletter, website, forum, webinars, courses, etc.). The NCA Support group contributes to specific developmental activities such as technical (e.g. software), methodological (e.g. statistical/mathematical), and other support for the development of NCA. The NCA Coordinators focus on the coordination of the NCA services and the strategic development of the NCA support activities.
For NCA questions related to your specific research, we would like to refer you to the NCA forum. Here, your questions will be evaluated and answered by NCA experts.
For general questions (e.g. about events, courses, materials) you can send an e-mail to nca.communication@erim.eur.nl.

NCA founder and Coordinator
Website and Publications Manager
Rotterdam School of Management, Erasmus University Rotterdam, Netherlands
E: jdul@rsm.nl

NCA Ambassador and Coordinator
Forum Manager
Helmut Schmidt University, Hamburg, Germany
E: hauffs@hsu-hh.de

NCA Ambassador and Coordinator
Newsletter Manager
Chalmers University of Technology, Gothenburg, Sweden
E: jon.bokrantz@chalmers.se

NCA Ambassador
Summer Course and Paper Development Workshop Manager
Radboud University Nijmegen, Nijmegen, Netherlands
E: stefan.breet@fm.ru.nl

NCA Ambassador
AoM Manager
Rotterdam School of Management, Erasmus University, Netherlands
E: witte@rsm.nl

NCA Ambassador
Specialized Webinars Manager
Libera Università Internazionale degli Studi Sociali Guido Carli, Italy
E: sdellorusso@luiss.it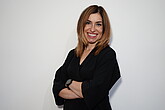 NCA Ambassador
Introduction and Software Demonstration Webinars Manager
Wroclaw University of Economics and Business, Poland
E: patrycja.klimas@ue.wroc.pl

Scientific programmer for NCA
Rotterdam School of Management, Erasmus University Rotterdam, Netherlands
E: buijs@rsm.nl

NCA Liaison
Rotterdam School of Management, Erasmus University Rotterdam, Netherlands
E: eraaij@rsm.nl