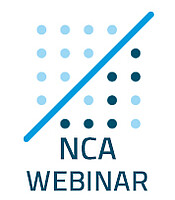 We just finished a series of well attended NCA webinars on "Introduction to NCA" (130 registrations), "NCA in Practice" (65) and "NCA and QCA" (105). Each webinar was given twice to facilitate different time zones. The webinars were highly valued (4.9/5).
In particular, we liked this comment: "the hosts were knowledgable, approachable, inspired and inspiring".
Thanks to the hosts Henk van Rhee, Wangoo Lee, Wilfred Knol, Zsófia Tóth and Claude Rubinson who joined professor Jan Dul to deliver these webinars. We plan to have new webinars later this year.
Keep an eye on our events page https://www.erim.eur.nl/necessary-condition-analysis/events-and-training/ or write an email to nca.communication@erim.eur.nl.