NCA update
---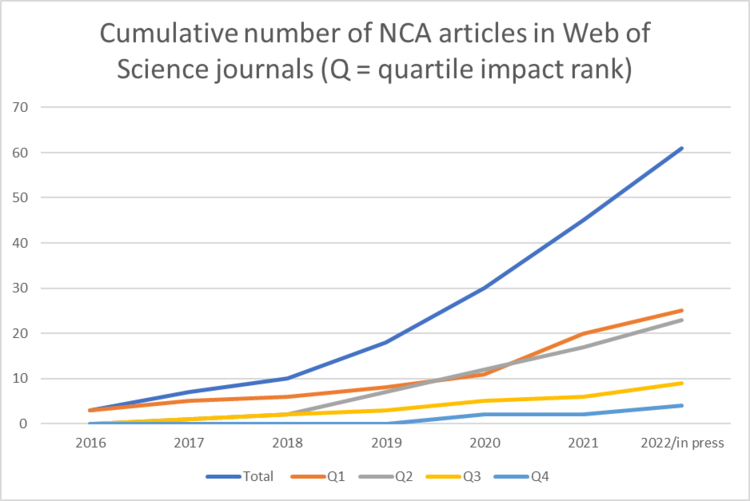 Through a variety of events the NCA Development team facilitates scholars who are new to NCA to get an understanding of what NCA is, why NCA is important & relevant and how NCA can be applied. We also host events to support authors that are already familiar with NCA in writing an NCA paper and providing tips how an NCA can best be published. Examples of regular events are:
Introduction webinars.
Software demonstrations.
Workshops and symposia at conferences, e.g., Academy of Management (A0M), European Academy of Management (EURAM), British Academy of Management (BAM).
Summer courses.
Paper Development Workshops.
Since that start of NCA in 2016, a rapidly increasing number of applications have been published in high ranked academic journals as shown.
For viewing a selecting of these article and an overview of upcoming NCA events please visit the 'publications' and 'events and training' pages on the website.