Material Handling Seminar: "Orderverzamelen. State of the art"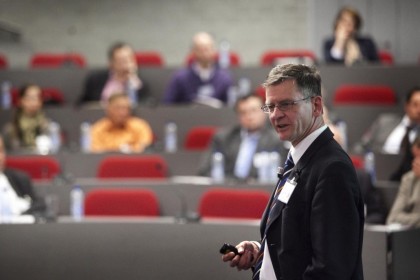 Het eerste seminar van het Material Handling Forum was een groot succes. Een goede opkomst, mooie presentaties van onder andere Prof. dr. Roodbergen en Prof. dr. De Koster, een levendige Q&A sessie en een goede borrel maakte het tot een geslaagde eerste seminar.
Hieronder vindt u links naar de brochure, enkele presentaties en enkele foto's die tijdens het seminar gemaakt zijn.