A. (Albert) Dongo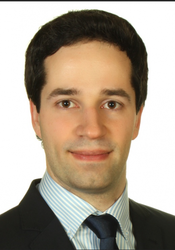 Rotterdam School of Management (RSM)
Erasmus University Rotterdam
ERIM PhD Candidate
Field:
Finance & Accounting
Affiliated since 2018
Albert Dongó is a PhD candidate who joined the Department of Accounting and Control in September 2018. His research interests lie in the field of management accounting. He obtained his Master's degree in International Management at RSM, Erasmus University.
PhD Track Research in Accounting
During the past decade-plus, capital market crashes and financial scandals around the world have harshly shown the importance of corporate financial transparency. Companies that fail to clearly communicate with investors on their investments, financial position, and financial performance likely face increased difficulty accessing external financing or an increased cost of financing. Companies that do not report transparently internally may stimulate managers to behave opportunistically by managing earnings and acting myopically. Accounting is the research discipline that examines the role of accounting information in companies´ communications, both externally and internally. Outside providers of financing such as banks and equity investors, as well as top and middle managers, use accounting information for decision making and control purposes. The objective of this Ph.D. project is to identify and analyze innovative research questions in the area of accounting. The expectation is that these questions will be examined using archival (quantitative, database-based) and/or experimental research methods. The structure of this Ph.D project will be as follows. During the first year, the Ph.D student will receive high-quality training in accounting (and finance) research as well as (applied) econometric methods. At the end of the first year, the student will have developed a first proposal for three empirical studies, having much independence in selecting a research focus. During the following three years, these studies will be carried out and gradually developed into three working papers that are potentially publishable in high-quality academic journals. Especially during the early stages of the project, the Ph.D. student will intensively cooperate with the members of the supervisory team.
Keywords

Accounting, accountability, corporate transparency, corporate governance, management control, financial analysis

Time frame

2018 -
---
Address
Visiting address
Office: Mandeville Building T08-03
Burgemeester Oudlaan 50
3062 PA Rotterdam
Postal address
Postbus 1738
3000 DR Rotterdam
Netherlands