Every year, ERIM hosts the ERIM Awards ceremony and luncheon to honour institute members who stand out through excellent performance.
There are seven categories of ERIM Awards:
There are three special awards:
- The ERIM Praeceptor Doctorum Celeberrimus (Highly Distinguished Supervisor) Award is only awarded to professors who have supervised 25 PhD candidates.
- The ERIM Distinghuished PhD Supervisor Award is awarded to professors who contributed exceptionally to building the reputation of ERIM and its doctoral programme.
- The exclusive ERIM Honorary Fellowship is only awarded to ERIM Fellows to recognise and honour outstanding contribution to de development and growth of ERIM.
Browse through the menu on the left to learn more about the awards and its winners.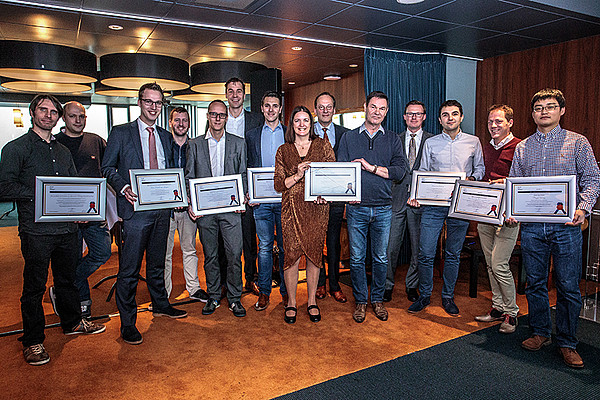 2017 ERIM Award winners. Photo Chris Gorzeman