Between 2021 and 2023, ERIM will execute a three-year Open Science initiative, geared towards making our scientific routines more open and engaged with our scholarly and societal stakeholders. Open Science increases transparency throughout the research cycle – from hypothesis, methodology, observation, data collection, to analysis and publication – resulting in increased research efficiency and enhanced research quality, visibility, and engagement.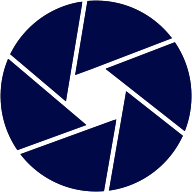 Open Science also enables the creation of new research questions and promotes collaborations and community building. This initiative will focus on researcher behavior and on stimulating the active use of open science tools and infrastructure. In each of the three years, we will therefore launch month-long campaigns in March and October. In 2021, we kicked off in March with the ORCID Madness Month, and continued in October with the October DataFest.
Are you becoming an ERIM Open Science Champion?
During this Open Science Initiative we would like to honour our champions and reward them with pins for participating in the month-long campaigns and actively start using open science tools and infrastructure. Are you in? Collect all six pins and become one of our ERIM Open Science Champions!
All ERIM researchers with an ORCID iD will receive a specially designed ORCID pin, which can be collected on the designated Open Science Champion calendar.
Do you, as ERIM member, have an ORCID iD and did not receive the calendar and ORCID pin yet? Please contact webservices_erim@erim.eur.nl.