dr. A.M. (Alina) Ferecatu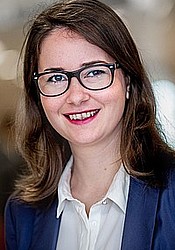 Rotterdam School of Management (RSM)
Erasmus University Rotterdam
My research interests lie at the intersection between behavioral decision making and marketing research. Generally, I study decision heuristics and biases in marketing contexts, and devise individual-specific strategies aimed to overcome these biases. Theoretically, I draw from behavioral decision theory, which describes how individuals incorporate their set of beliefs and values into their decisions. Methodologically, I utilize experimental economics techniques and Bayesian analysis to understand and predict individual level behavior. My work is divided into two streams of research: (1) to investigate decision makers' learning behavior and related decision heuristics and biases; and (2) to apply Bayesian models of heterogeneity to understand individual-level behavior.
Publications
Preprint (1)
Academic (1)

Liberali, G. G., & Ferecatu, AM. A. (2021). Morphing for Consumer Dynamics: Bandits Meet HMM.
PhD Tracks (2)

Role: Co-promotor
PhD Candidate: Marina Lenkovskaya
Time frame: 2021 -

Role: Co-promotor
PhD Candidate: Ting-Yi Lin
Time frame: 2021 -
Courses (2)
---
Past
Advanced Marketing Decision Models (2019/2020)
PhD Vacancy (1)
The marketing group at Rotterdam School of Management, Erasmus University seeks highly motivated PhD students looking to study topics in marketing science, consumer behaviour, and consumer neuroscience. Strong applicants typically have backgrounds in economics, psychology, business, statistics, neuroscience, or computer science, and are looking to pursue careers as world-class academic researchers. Students define and execute their own projects in consultation with their advisers, and thus need creativity, self-direction, and a passion for scientific research.
Read more
---
Address
Visiting address
Office: Mandeville Building T10-18
Burgemeester Oudlaan 50
3062 PA Rotterdam
Postal address
Postbus 1738
3000 DR Rotterdam
Netherlands