A. (Anika) Stuppy MSc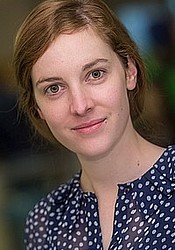 Rotterdam School of Management (RSM)
Erasmus University Rotterdam
Anika Stuppy is a fourth year PhD Candidate in Marketing at Rotterdam School of Management.
Anika studies consumers' hedonic experiences. Hence, what people feel and think while consuming products, services, or entertainment media. Within this domain, she pursues several streams of research. In one project, Anika examines why consumers with negative self-views sometimes choose to consume inferior products. Another project decodes how consumers' present hedonic enjoyment is shaped by their past experiences in a product domain. In a third stream of research, she examines consumers' enjoyment of entertainment media.
Anika holds a Diploma (Master equivalent) in Psychology with a specialization in economic and media psychology from the University of Cologne (Cologne, Germany).
---
PhD Track Cathartic Consumption: Defining When and Why Consumers Wallow in Negative Mood States
Consumers use products and services as tools for emotion-regulation. In the past, research frequently demonstrated that consumption can alter mood in hedonistic ways (hence, intensify/maintain pleasant and mollify/terminate unpleasant mood). In contrast to these findings, consumers sometimes decide to buy products that impact their mood state negatively. For instance, they go shopping in depressing stores, eat food that does not taste well, or watch movies that make them feel sad. We refer to these phenomena as 'cathartic consumption' and suggest that they are rooted in the lay belief that negative emotional states need to be acted out in order to cope with them. By strategically consuming products that maintain or intensify negative mood states, catharsis-believers aim to achieve a state of cathartic cleansing in which all negative affect is obliterated. We outline three studies which map out the phenomenon in the consumption domains of musical preferences, clothing-, and food choices. In the second part of this project, we identify the emotional experiences that accompany cathartic consumption. It is argued that the in principle negative feelings that catharsis elicits are, quite paradoxically, accompanied by positive affect. We reason that those who apply catharsis, by consuming a miserable product, take pleasure in the negative emotions that they cause in themselves because they interpret emotional pain as a signal of goal progress on the way towards cathartic cleansing. This research sheds light on the understudied area of contra-hedonic emotion-regulation in the consumption domain. Further, it helps to disentangle why consumers deliberately purchase goods that are, at first blush, detrimental for their mood state.
Keywords

hedonic and contra-hedonic emotion-regulation, consumption, catharsis, happiness

Time frame

2013 -
---
Address
Visiting address
Office: Mandeville Building T10-08
Burgemeester Oudlaan 50
3062 PA Rotterdam
Postal address
Postbus 1738
3000 DR Rotterdam
Netherlands