Prof. dr. ir. B.G.C. (Benedict) Dellaert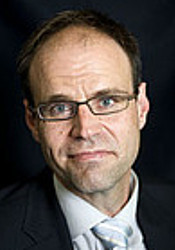 Full Professor
Erasmus School of Economics (ESE)
Erasmus University Rotterdam
Benedict G.C. Dellaert is professor of marketing and director of the department of Business Economics at the Erasmus School of Economics. Professor Dellaert's focus in research and education is on consumer decision-making and consumer- firm interaction. His research findings have important implications in digital marketing, financial services, healthcare, and travel. He regularly works with financial services firms on projects to support consumer decision making with online (risk) communication and personalized recommendations. Recent projects involve partners such as Achmea, APG, and Robeco. Professor Dellaert is currently a research theme coordinator at the Network for Studies on Pensions, Aging and Retirement (Netspar), a fellow of the Erasmus Research Institute of Management (ERIM), and a research fellow at the Tinbergen Institute. He is also a fractional professor of marketing at Monash University, Melbourne, Australia. His former research and teaching positions include posts at the University of Sydney in Australia, Tilburg University in the Netherlands, and Maastricht University in the Netherlands.
Publications (64)
Articles (55)
B.G.C. Dellaert, J. Swait, W. Adamowicz, T.A. Arentze, E. Bruch, E. Cherchi, C.G. Chorus, B. Donkers, F. Feinberg, A.A.J. Marley & L. Salisbury (2018).

Individuals' Decisions in the Presence of Multiple Goals. Customer Needs and Solutions, 5

(1), 51-64. doi:

10.1007/s40547-017-0071-1

M. Hiligsmann, B.G.C. Dellaert, C.D. Dirksen, V. Watson, S. Bours, S. Goemare, J. Reginster, C. Roux, B. McGowan, C. Silke, B. Whelan, A. Diez-Perez, E. Torres, G. Papadakis, R. Rizzoli, C. Cooper, G. Pearson & A. Boonen (2017).

Patients' Preferences for Anti-Osteoporosis Drug Treatment: A Cross-European Discrete-Choice Experiment. Rheumatology, 56

(7), 1167-1176. doi:

10.1093/rheumatology/kex071

Q. Han, B.G.C. Dellaert, W.F. Van Raaij & H.J.P. Timmermans (2014). Publicly Announced Access Recommendations and Consumers' Service Time Choices with Uncertain Congestion.

Journal of Choice Modelling, 10

, 1-10. doi:

10.1016/j.jocm.2013.11.001

E.J. Johnson, S.B. Shu, B.G.C. Dellaert, C. Fox, D.G. Goldstein, G. Haeubl, R.P. Larrick, J.W. Payne, E. Peters, D. Schkade, B. Wansink & E.U. Weber (2012).

Beyond nudges: Tools of a choice architecture. Marketing Letters, 23

(2), 487-504. doi:

10.1007/s11002-012-9186-1

W. Adamowicz, D. Bunch, T. Cameron, B.G.C. Dellaert, M. Hanemann, M. Keane, J. Louviere, R.J. Meyer, T. Steenburgh & J. Swait (2008).

Behavioral Frontiers in Choice Models. Marketing Letters, 19

(3/4), 215-228. doi:

10.1007/s11002-008-9038-1

Q. Han, B.G.C. Dellaert, W.F. Van Raaij & H. Timmermans (2007). Modelling strategic behaviour in anticipation of congestion. Transportmetrica, 3 (2), 119-138.

B.G.C. Dellaert, Q. Han, W.F. van Raaij & H.J.P. Timmermans (2005). Integrating prospect theory and Stackelberg games to model strategic dyad behavior of information providers and travelers - Theory and numerical simulations. Transportation Research Record, 181-188.

S. Wendel & B.G.C. Dellaert (2005). Situation variation in consumers' media channel consideration.

Journal of the Academy of Marketing Science, 33

(4), 575-584. doi:

10.1177/0092070305277447

J.H. Steckel, R.S. Winer, R.E. Bucklin, B.G.C. Dellaert, X. Dreze, G. Haubl, S.D. Jap, J.D.C. Little, A.L. Meyvis & A. Rangaswamy (2005).

Choice in interactive environments. Marketing Letters, 16

(3/4), 309-320. doi:

10.1007/s11002-005-5894-0

B.G.C. Dellaert, V.Y. Golounov & J. Prabhu (2005). The impact of price disclosure on dynamic shopping decisions. Marketing Letters, 16 (1), 37-52.
Professional Publications (9)
P. Lapperre, A. Oerlemans & B.G.C. Dellaert (2016). Effectieve ondersteuning van zelfmanagement voor de consument. (Extern rapport, Netspar Design Papers, no 65). Tilburg: Netspar

S. Wendel, M. Dai, B. Donkers & B.G.C. Dellaert (2016). Consumer Retirement Planning over the Life Cycle: Normative and Behavioral Perspectives on Assisting Consumer Decision-Making. In Netspar Survey Paper 48

B.G.C. Dellaert, B. Donkers, M. Turlings, T.B.M. Steenkamp & E. Vermeulen (2016). Naar een nieuwe aanpak voor risicoprofielmeting voor deelnemers in pensioenregelingen. (Extern rapport, Netspar Design Papers, no 49). Tilburg: Netspar

A. van Soest, B. Werker, B.G.C. Dellaert, S. van Hoogdalem, S. Lundbergh, O. Poiesz, M. Rijff, A. Sandtke, S. Schellekens, Y. van Straalen & M. Turlings (2015). Zorgplicht voor Pensioenproducten. (Extern rapport, Netspar Occasional Paper series, no 01). Tilburg: Netspar

B.G.C. Dellaert & E.H.M. Ponds (2014). Personalized Pensions: Heterogeneity and Individual Freedom of Choice in Pensions. In L Bovenberg, C van Ewijk & T Nijman (Eds.), Toekomst voor Aanvullende Pensioenen: Preadviezen van de Koninklijke Vereniging voor de Staathuishoudkunde 2014 (pp. 45-71). Den Haag: Sdu Uitgevers

A.C.D. Donkers, C.J. da Silva Lourenço, D.G. Goldstein & B.G.C. Dellaert (2014). The Distribution Builder: An Interactive Online Tool to Support Consumers in Financial Investment and Pension Decisions. In A.E. Bronner & et al. (Eds.), Ontwikkelingen in het Marktonderzoek: Jaarboek 2014 MarktOnderzoekAssociatie (pp. 217-227). Haarlem: Spaar en Hout

C.S. Noordhoff, K. Kyriakopoulos, C. Moorman, P. Pauwels & B.G.C. Dellaert (2012). Positive and Negative Effects of Strong Ties in Innovations. In A.E. Bronner & et al. (Eds.), Ontwikkelingen in het Marktonderzoek: Jaarboek 2012 MarktOnderzoekAssociatie (pp. 163-180). Haarlem: Spaar en Hout
Recognitions (6)
Editorial positions (6)
International Journal of Research in Marketing

Editorial Board

International Journal of Research in Marketing

Senior Editor

Journal of Marketing Research

Ad Hoc Reviewer

Marketing Science

Ad Hoc Reviewer

International Journal of Electronic Commerce

Editorial Board

Journal of Choice Modelling

Editorial Board
Course (1)
Past
ERIM Research Clinic Marketing (2017/2018)
---
Address
Visiting address
Office: Tinbergen Building H15-07
Burgemeester Oudlaan 50
3062 PA Rotterdam
Postal address
Postbus 1738
3000 DR Rotterdam
Netherlands