dr. D.G.J. (Dion) Bongaerts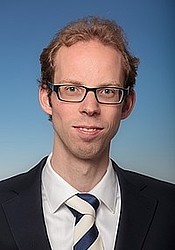 Associate Professor
Rotterdam School of Management (RSM)
Erasmus University Rotterdam
Member ERIM
Field:
Finance & Accounting
Affiliated since 2010
Dion Bongaerts is an Associate Professor of Finance at RSM Erasmus university. He specializes in the behavior of credit rating agencies, the pricing of credit risky instruments, and the origins and effects of market illiquidity. His work has been presented at major conferences around the world, including the AFA, WFA, EFA and NBER meetings and published in top tier academic journals including the Journal of Finance. He has received several grants, including a Veni grant from the Dutch National Science Foundation (NWO) and a Lamfalussy Fellowship from the ECB. Dr Bongaerts holds a PhD degree in Finance from the University of Amsterdam, an MSc in Econometrics from Maastricht University and has been a visiting scholar at Yale School of Management. Moreover, he has several years of professional experience as a risk management quant at ABN-AMRO bank.
Publications (6)
Articles (5)
D.G.J. Bongaerts, F. Coervers & M. Hensen (2009). Delimitation and Coherence of Functional and Administrative Regions. Regional Studies, 43, 19-31.
Doctoral Thesis
D.G.J. Bongaerts (2010, juni 11). Overrated Credit Risk. UvA Prom./coprom.: Prof. Dr. J.J.A.G. Driessen & Prof. Dr. F.C.J.M. De Jong.
Recognitions (3)
Organization Memberships (3)
American Finance Association

Member

Western Finance Association

Member

European Finance Association

Member
Courses (4)
---
Past
Empirical Asset Pricing (2015/2016)
Publishing Strategy (2015/2016)
PhD Vacancy (1)
Risks and rewards play a pivotal role in theoretical and empirical research in financial markets. One of the fundamental concepts of asset pricing is that investors are rewarded for bearing risk, through higher expected returns, but that only particular, aggregate and non-diversifiable, sources of risk are priced by the market. Establishing risk factors and identifying to what extent they are priced is a key challenge, and a very active area of research.
In this project, which is an umbrella for several potential projects, a number of alternative research problems are collected that provide additional insight into the role of risk, information and investor behaviour in financial markets. All projects are of an empirical nature and are exploring the wide range of databases that is available at Erasmus University, including data on international stock prices, institutional ownership, mutual fund and hedge fund performance. Key questions are identified and investigated using appropriate and, where necessary, innovative econometric techniques. The first year of the project will be used to get acquainted with potential supervisors and to identify concrete research topics. During the entire project, three or four papers will be written, potentially with different supervisors, which jointly constitute the PhD thesis. 
Read more
Awards (2)
Fellowship - ERIM early career talent programme

(2011)
---
Address
Visiting address
Office: Mandeville Building T08-39
Burgemeester Oudlaan 50
3062 PA Rotterdam
Postal address
Postbus 1738
3000 DR Rotterdam
Netherlands