prof.dr. E. (Erik) Peek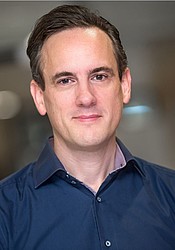 Full Professor
Rotterdam School of Management (RSM)
Erasmus University Rotterdam
Member ERIM
Field:
Finance & Accounting
Affiliated since 2010
Erik Peek is Professor of Financial Reporting & Valuation at Rotterdam School of Management, Erasmus University (RSM).
Professor Peek conducts research in the areas of financial analysis, accounting and valuation, earnings forecasting, and international financial accounting.
He has published articles in major academic journals including, among others, Contemporary Accounting Research, the Journal of Business Finance & Accounting, the Journal of International Accounting Research, and the European Accounting Review, and is the co-author of the textbook Business Analysis and Valuation: IFRS Edition.
Prior to joining RSM, Professor Peek was an associate professor at Maastricht University in the Netherlands. He has been a visiting associate professor at the Wharton School of the University of Pennsylvania.
He received his doctorate from VU University Amsterdam in 2001 and has been a Chartered Financial Analyst (CFA) charter holder since 2002.
Publications (12)
Articles (9)
E. Peek (2007). Discussion - An empirical analysis of CEO risk aversion and the propensity to smooth earnings volatility. Journal of Accounting, Auditing and Finance, 22 (2), 237-247.

E. Peek (2005). The influence of accounting changes on financial analysts¿ forecast accuracy and forecasting superiority: Evidence from the Netherlands.

The European Accounting Review, 14

(2), 261-295. doi:

10.1080/0963818042000339626

L. Coppens & E. Peek (2005). An analysis of earnings management by European private firms.

Journal of International Accounting, Auditing and Taxation, 14

(1), 1-17. doi:

10.1016/j.intaccaudtax.2005.01.002

E. Peek (2004). The use of discretionary provisions in earnings management: Evidence from the Netherlands.

Journal of International Accounting Research, 3

(2), 27-43. doi:

10.2308/jiar.2004.3.2.27

M.N. Hoogendoorn & E. Peek (1999). Stelselwijzigingen. In J. Dijksma, J.A.G.M. Koevoets & R.G.A. Vergoossen (Eds.), Het Jaar 1999 Verslagen NIVRA-Geschriften. NIVRA
Doctoral Thesis
E. Peek (2001, juni 19). Discretion in Financial Reporting and Properties of Analysts¿ Earnings Forecasts. VU University Amsterdam Prom./coprom.: Prof Dr. J. Klaassen & Prof.Dr. R. Vergoossen.
---
Address
Visiting address
Office: Mandeville Building T08-08
Burgemeester Oudlaan 50
3062 PA Rotterdam
Postal address
Postbus 1738
3000 DR Rotterdam
Netherlands