Prof.dr. F.M. (Flore) Bridoux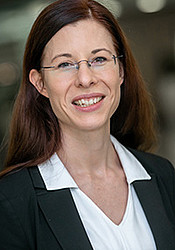 Full Professor
Rotterdam School of Management (RSM)
Erasmus University Rotterdam
Flore Bridoux is a Professor of Stakeholder Management at the Rotterdam School of Management, Erasmus University. She holds a PhD from the Catholic University of Louvain, Louvain-la-Neuve, Belgium. She worked as at Erasmus (Strategic Management Department) from 2007 to 2009 and then at the University of Amsterdam. She came back to Erasmus in August 2019.
Flore's current research focuses on the management of stakeholders and human capital. In particular, she studies how to organize firms and stakeholder-firm relationships to motivate stakeholders, and employees in particular, to cooperate with the firm and with each other. She is also interested in stakeholders' reactions to the tradeoffs firms make among the interests of different stakeholder groups and in the dynamics that characterize firms-stakeholders interactions. Her work has been published in, among others, Academy of Management Review, Journal of Management, Journal of Management Studies, and Strategic Management Journal.
She serves as Associate Editor for Organization & Environment, is on the editorial board of the Academy of Management Review and Strategic Organization, and acts as ad-hoc reviewer for many journals and conferences.
PhD Vacancy (1)
Traditionally, management research takes the perspective of business and focuses on how conditions for business can be improved. Research conducted within the Value Based Organizing subprogram starts with the challenges that society and our natural environment face and focuses on how business, in partnership with other actors and organizations, can address these challenges. In other words, we help business to take responsibility for the context in which it operates. This is important because our social and natural environments are changing in unprecedented ways. Business contributes to some of these developments, such as climate change, growing inequality, global displacement and also alienation from the general public by losing track of the interests of broader society. Yet, society also changes in ways that are difficult to foresee for companies and other organizational actors alike.The research conducted by the members of the value based organizing program focuses on a variety of topics—all directly relevant to business acting upon unprecedented change. A common theme underlying all of this research is that it seriously considers the possibility that the way companies do business—including how they relate to the context in which they operate—needs to be changed fundamentally and that small gestures are unlikely to be sufficient to help.
Read more
---
Address
Visiting address
Office: T11-38
Burgemeester Oudlaan 50
3062 PA Rotterdam
Postal address
Postbus 1738
3000 DR Rotterdam
Netherlands